Cox College Chronicle | July 2022
Summer is flying by! In just a couple of weeks, our students and faculty will return to campus for the start of another great semester. This place just isn't as interesting without you! Here's to a great fall semester.
One more thing, please bring some cooler weather back with you.
Admissions Application waiver period
For a few more days, you have the opportunity to waive your $50 application fee! All you need to do is use code "WAIVER4ME" when submitting your application online at CoxCollege.edu.

New to Cox College
We have a new team member to introduce! Jordana Vera will be our new Student Success Advisor. Jordana was born in Chicago, IL and raised in Mexico. Her first language is Spanish, and she likes to say that she thinks in English and feels in Spanish.
Jordana graduated from Missouri State University with a B.S in Sociology and co-founded ALAS, a local non-profit organization with her best friend six years ago. They serve historically underrepresented students by helping them get access to higher education. She has 3 kids, one cat and one dog.
Welcome to the team!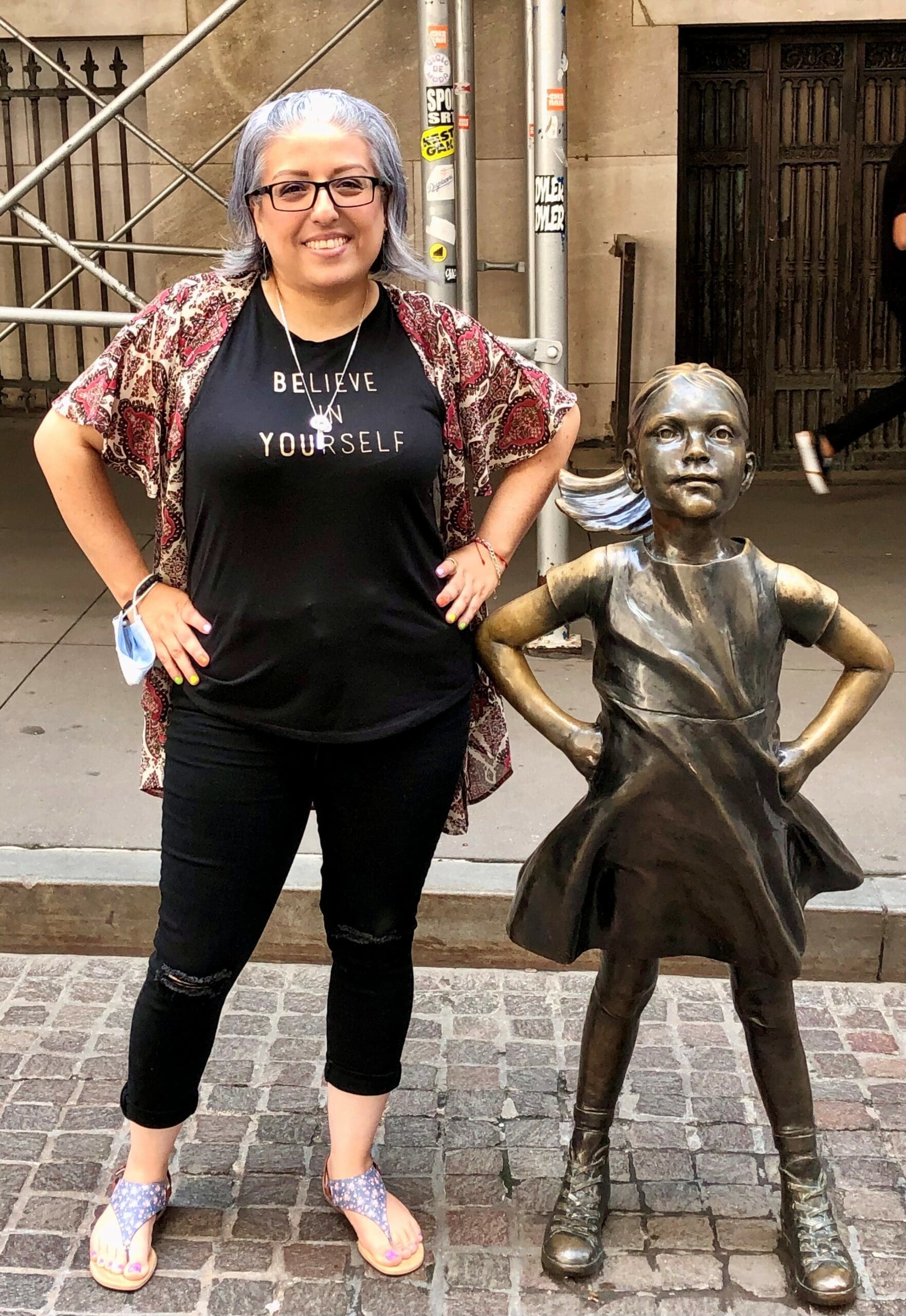 CoxHealth DAISY Award
Carrie Paulson, 2018 Cox College BSN alumna, was a DAISY Award recipient this quarter! Carrie is an RN in Labor and Delivery and was nominated by a patient in labor with her first child.
From CoxHealth:
"Carrie was the most caring and compassionate nurse that I have ever met. She was the teacher that my husband and I needed as inexperienced first-time parents. She was my counselor through the hardest of times. She was the amazing coworker that introduced every single one of her coworkers as her best friends, and she reassured me they would take great care of me when they changed shifts. She was so educated, and able to educate me about everything we were doing while in the hospital. Cox is more than fortunate to have Carrie as a Labor and Delivery nurse.
She always exhibited the core values and mission statement of CoxHealth in every action she made. I have never found a person more deserving of this award than Carrie. She is the nurse that everyone dreams of having during their stay in the hospital. My husband and I will always be so thankful for the wonderful memories that we had with Carrie while delivering our son."
Congratulations, Carrie! Thank you for providing excellence patient care.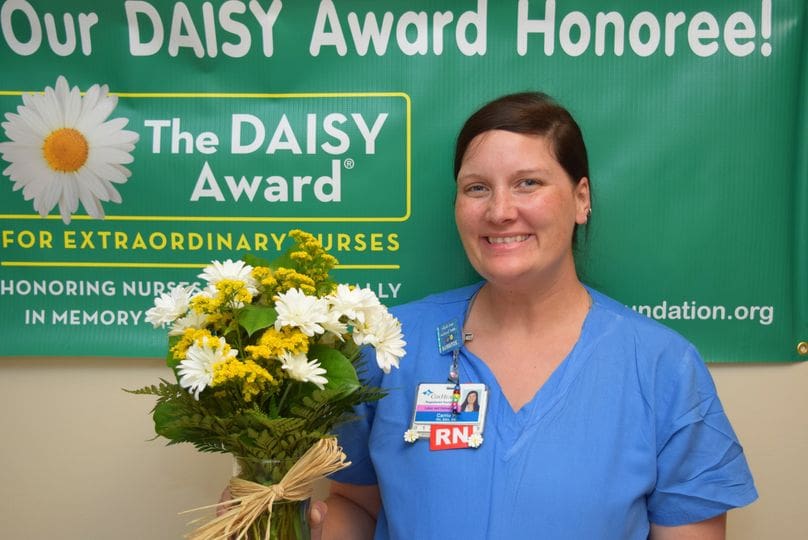 ACEN to visit Cox College in September
We are excited to welcome the Accreditation Commission for Education in Nursing (ACEN) to Cox College later this fall!
The upcoming ACEN visit is part of the normal eight-year accreditation cycle. The ASN program at Cox College participates in the voluntary accreditation process as yet another mark of excellence for the program. We look forward to the visit and to demonstrating our continued efforts to educate strong nurses ready to enter the workforce of tomorrow.
Fast Track Workforce Initiative Grant
Two Cox College students were present as Governor Mike Parson signed the Fast Track Workforce Initiative Grant. This program will help us get more nurses into their dream jobs! What a cool experience for these future nurses!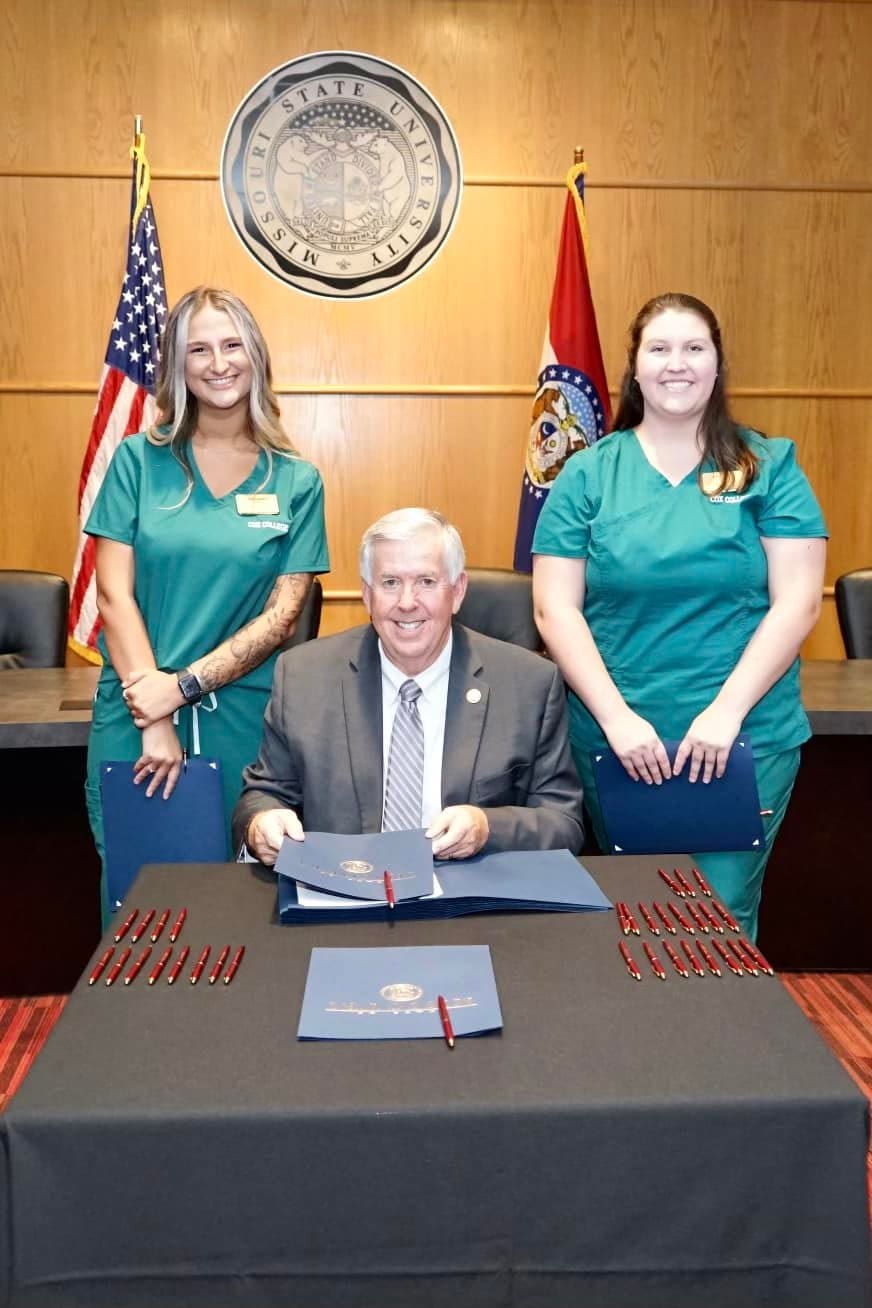 Angela Ford's adventures
Faculty member, Angela Ford, and her Cox College jacket made an appearance in Belfast, Ireland this summer! Professor Ford was checking out the Titanic Museum and decided to do some recruiting while she was there!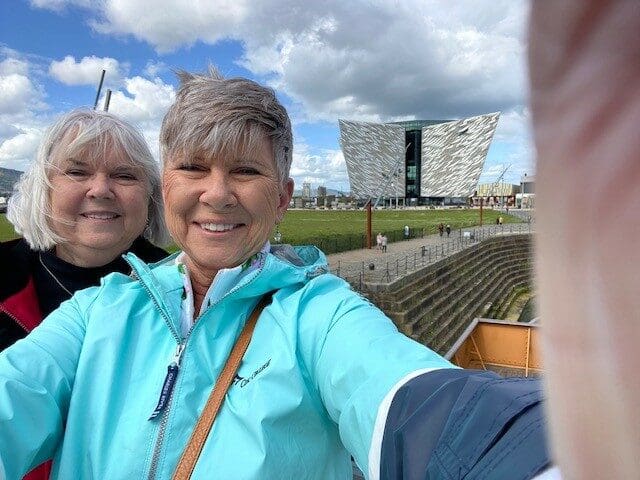 Important hotline numbers to note
In a crisis or feeling distressed? There is free and confidential support available to help you. Representatives are ready to help with resources to address your situation with the hotline numbers listed below.
National Suicide Prevention Hotline: 988
Domestic Violence Hotline: 1-800-799-7233
Crisis Text Line: 741741
Crisis Hotline for Southwest Missouri: 1-800-494-7355
24-hour Burrell Behavioral Crisis Center: 417-893-7735
Cox North Security: 417-269-3715
Cox South Security: 417-269-6120
How to submit news for future editions of The Chronicle
If you would like to submit Cox College related news to be considered for the next edition of The Chronicle, please send an email to Kyle.DeVries@coxcollege.edu.