Cox College Chronicle | May 2021
Spring Commencement
Another successful graduation is in the books, and the next group of health care professionals are headed into the field. We had 203 students graduate this spring, and we sent them off with a memorable virtual graduation experience.
The graduates were showered with congratulations, as the Facebook video received over 500 comments from friends and loved ones! Thank you to everyone who watched and participated.
You can view the virtual graduation experience here: https://www.youtube.com/watch?v=H2_SlgUCPhM
Two Cox College faculty members retiring
Two faculty members from our undergraduate nursing programs are retiring this semester. Marsha Floyd is retiring after 39 years with Cox College, and Colleen Keeter is retiring after six years. They will enter retirement knowing they positively impacted countless lives. We cannot thank these ladies enough for their dedication to our students!
If you missed the beautiful tribute video for Marsha Floyd, you can view it here: https://www.youtube.com/watch?v=71K7qfjc3lY
DAISY Award Winners
Recipients of the DAISY Award can be nominated by faculty members or by other students. This semester's student DAISY Award winner is Myranda Evans! Other students nominated for the award were Claudio Dinamarca and McKenna Poling. Congrats to these awesome students!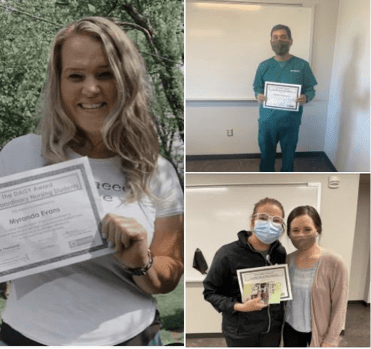 The recipient of the faculty DAISY Award is Cynthia Myler (ASN)! Cynthia was nominated by a student for adopting COVID-19 changes positively, and for demonstrating an extraordinary commitment to her students.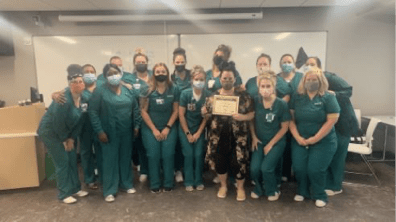 Two Cox College employees earn degrees
Dr. Michelle Jacobs is a Nursing Associate Professor at Cox College, and earned her DBA (Doctor of Business Administration) from Liberty University.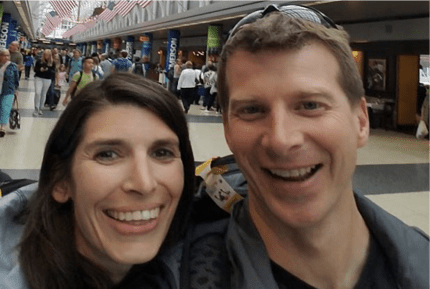 Leesa Taylor is a Financial Aid Counselor at Cox College, and she earned her Bachelor of Science in Christian Leadership and Management degree from Liberty University.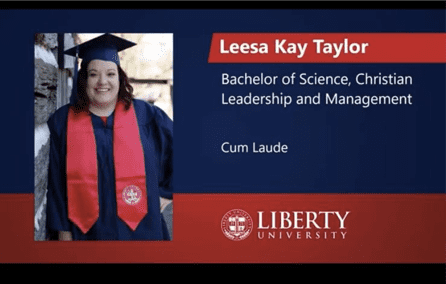 Graduate Student Showcase
The MSOT and MND programs joined forces for this semester's Graduate Student Showcase! Students presented some of their discoveries and innovations from their time at Cox College.
These two programs do such a great job of training our students to develop critical thinking and problem-solving skills through hands-on activities and real world experiences. We always look forward to seeing what our students create for this event! More pictures of the Graduate Student Showcase are available on Cox College's Facebook page.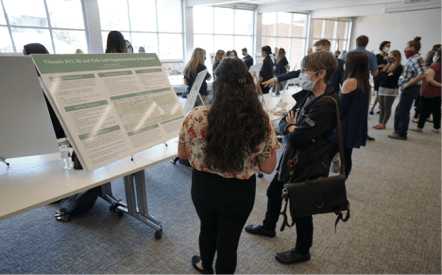 Cap Decorating Contest
Many of our graduates submitted pictures of their decorated graduation caps, and we received some really great ones! It was a tough decision, but we chose Michallia Summerville and Elizabeth Harmeling! Thanks to everyone who participated!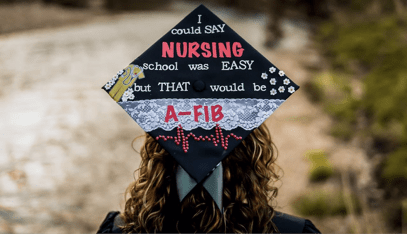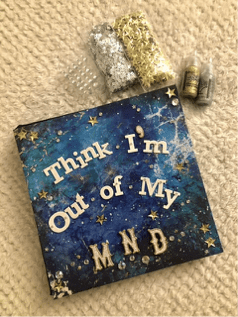 Covid-19 Vaccine Clinic at Cox College
There will be a vaccine clinic in the Collaboration Room at Cox College on Thursday, June 10 from 9am-11am. This opportunity is for employees and Cox College students. Click the link below to sign up for a spot!
https://www.signupgenius.com/go/8050f4eaaa92ba0f58-pfizer
Important hotline numbers to note
In a crisis or feeling distressed? There is free and confidential support available to help you. Representatives are ready to help with resources to address your situation with the hotline numbers listed below.
National Suicide Prevention Hotline 1-800-273-8255
Domestic Violence Hotline 1-800-799-7233
Crisis Text Line 741741
Crisis Hotline for Southwest Missouri 1-800-494-7355
24-hour Burrell Behavioral Crisis Center 417-893-7735
Cox North Security 417-269-3715
Cox South Security 417-269-6120
How to submit news for future editions of The Chronicle
If you would like to submit Cox College related news to be considered for the next edition of The Chronicle, please send an email to Kyle.DeVries@coxcollege.edu.