Cox College Chronicle | March 2021
It was a busy month at Cox College! Let's recap March.
Virtual Commencement
We would love to be celebrating with our graduates in person together, but Cox College will be conducting spring commencement virtually again this semester. In accordance with local and CDC guidelines, we have decided a virtual graduation is in the best interest of our graduates, their families, and our community.
However, we are working hard on a virtual graduation experience that will feature the accomplishments of our graduates; a celebration that they can hold onto forever! These past few semesters have presented challenges that nobody has ever had to traverse before. We recognize that, and we want to make sure our graduates know how proud we are of what they have accomplished.
The virtual graduation experience will air live on our Facebook and on CoxCollege.edu at 1pm on Friday, May 14th. The video will be available afterwards for viewing as well.
EDA Grant for simulation renovation
We received a $1.9 million grant from the Economic Development Administration (EDA) to renovate our simulation center! These funds allow us to expand and continue to optimize our facilities to educate more students and improve the quality of their training. The new simulation lab is expected to open at the end of 2021.
Thanks to the President of The CoxHealth Foundation, Lisa Alexander, for spearheading this initiative. This grant comes on the heels of a $2.2 million grant from the EDA in 2017 to renovate our entire building. We're currently enjoying the benefits of that grant; Cox College now has a beautiful new building with larger classrooms and more study space for students!
To read more about this grant, check out this article from the EDA: https://bit.ly/2OdBFdj
Cox College in the community
Cox College President, Dr. Amy DeMelo, spoke at the Springfield Chamber of Commerce Health Care Outlook panel discussion in early March. She was joined on the panel by President & COO of Mercy, Brent Hubbard and Vice President of Workforce Initiatives at the Missouri Hospitals Association, Jill Williams.
Dr. DeMelo discussed Cox College's role in Springfield's health care community and the opportunities that are available for anyone looking for a career change or advancement.
To view the full video of the Health Care Outlook panel discussion, click here: https://www.youtube.com/watch?v=ziOXvy1QI10&fbclid=IwAR0nybjE3RUBD-qU0LeWcFWvjDuKk3hrNsLuhrnSlONMRI5JbJ-WDywsZkU
Cox College's Vice President of Student Nursing, Dr. Amy Townsend participated in the EDA's "Economic Recovery and Success" virtual roundtable event. Thanks for representing Cox College, Dr. Townsend!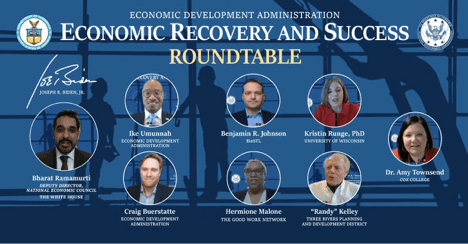 MSN department success
Despite the challenges of the pandemic, 100% of our 2020 MSN graduates passed the AANP and ANCC exams on their first attempt! The national average for the ANCC exam is 89.5%. We're proud of our MSN graduates and faculty; this is a testament to their dedication and hard work!
In addition to the news of impressive exam scores, our MSN graduates are making waves in other ways too! Four MSN alumni are new Nurse Practitioner providers with Cox Medical Group. Congratulations to Amy Crawford, Nicholas Locke, Alyssa Reeves, and Darcy Zinter!

Cox College staff updates
We have a few team members who have earned public recognition for their accomplishments! Congratulations to Kyle Brashear DHSc, MS, RD/LD and Carol Conley BSN, MBA who have successfully completed the Rank and Promotion process. Kyle Brashear's new title is Full Professor and Carol Conley's new title is Associate Professor.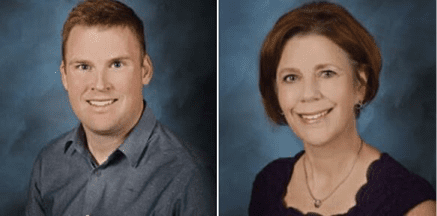 Staying on the topic of congratulatory messages, we want to recognize Allison Rainey as she accepted a new role at Cox College. Allison will be the Student Affairs Coordinator. She was formerly an Admissions Counselor and worked with the marketing team as well. In her new role, she will retain those marketing duties, work with the records department, and will be instrumental in planning events. Congrats, Allison!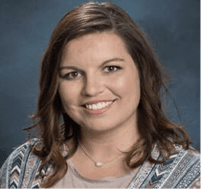 CARE Team
Cox College wants to help you be the very best version of yourself. We know life can be stressful and certain situations can further amplify that stress. If you, or another student you know, have a safety & security issue, problems at home, are struggling with classes, or any issue like this, please don't hesitate to report it to our CARE team.
There are a wide variety of situations you may be dealing with, and that's ok! Cox College's CARE team page has a list of forms in which you can submit these concerns to us confidentially. Please visit the link below for more information or to submit a case to the CARE team.
https://coxcollege.edu/academics/behavioral-intervention/
Bob Millstead Scholarship
A radiology scholarship has been established for the family of Bob Millstead following his passing a few weeks ago. Bob served CoxHealth for many years as a clinical instructor for the Diagnostic Radiology Department. The scholarship will be awarded annually to a Cox College ASR or BSDI student showing excellence in their field. We're thankful for Bob's contributions in the lives of our students. He was a wonderful man and will be greatly missed!
Donations can be made to the CoxHealth Foundation at the link below by putting "Millstead Scholarship" in the text box for the purpose of your gift.
Important hotline numbers to note
In a crisis or feeling distressed? There is free and confidential support available to help you. Representatives are ready to help with resources to address your situation with the hotline numbers listed below.
National Suicide Prevention Hotline 1-800-273-8255
Domestic Violence Hotline 1-800-799-7233
Crisis Text Line 741741
Crisis Hotline for Southwest Missouri 1-800-494-7355
24-hour Burrell Behavioral Crisis Center 417-893-7735
Cox North Security 417-269-3715
Cox South Security 417-269-6120
How to submit news for future editions of The Chronicle
If you would like to submit Cox College related news to be considered for the next edition of The Chronicle, please send an email to Kyle.DeVries@coxcollege.edu.