Occupational Therapy Doctorate Program
Credit hours to complete program
%
Job Placement Rate within one year of graduation
*Wage and job growth based on Statistics from Bureau of Labor Statistics.
The Occupational Therapy Doctorate (OTD) Program is for the high achieving student who wants to change the world through innovative health care practices! The hybrid program model allows for the best of both worlds: flexibility and hands-on learning!
Preparation to serve future patients requires practical skills integrated with dynamic critical thinking, resulting in a clinician equipped to provide innovative health care solutions. At Cox College, all we do is health care!
Our OTD program is a nine semester, 108 credit program that combines hands-on skill-based practice and multi-modal knowledge acquisition in an innovative hybrid format. The combination of a state-of-the-art online learning management system and on campus activities prepare graduates for the NBCOT certification exam and how to apply for state licensure as an occupational therapist.
Department of Occupational Therapy at Cox College: To be the best for those who need us.
The mission of the Department of Occupational Therapy at Cox College is to create evidenced-based practitioners who are client-centered, occupation-driven, and clinically competent. We achieve this mission by:
Utilizing a multi-modal curriculum that promotes knowledge translation, resulting in therapists equipped to meet the needs of diverse populations. (KNOWING)
Encouraging professional identity development through hands-on practice and reflection to develop critical thinking and advance clinical reasoning, resulting in effective problem solving skills. (DOING)
Advancing the profession of occupational therapy through innovation, evidence-based practice, and scholarly contributions. (ADVANCING)
Committing to life-long learning through professional development, service, and inter-disciplinary collaboration in order to improve the health of the communities we serve. (LEADING)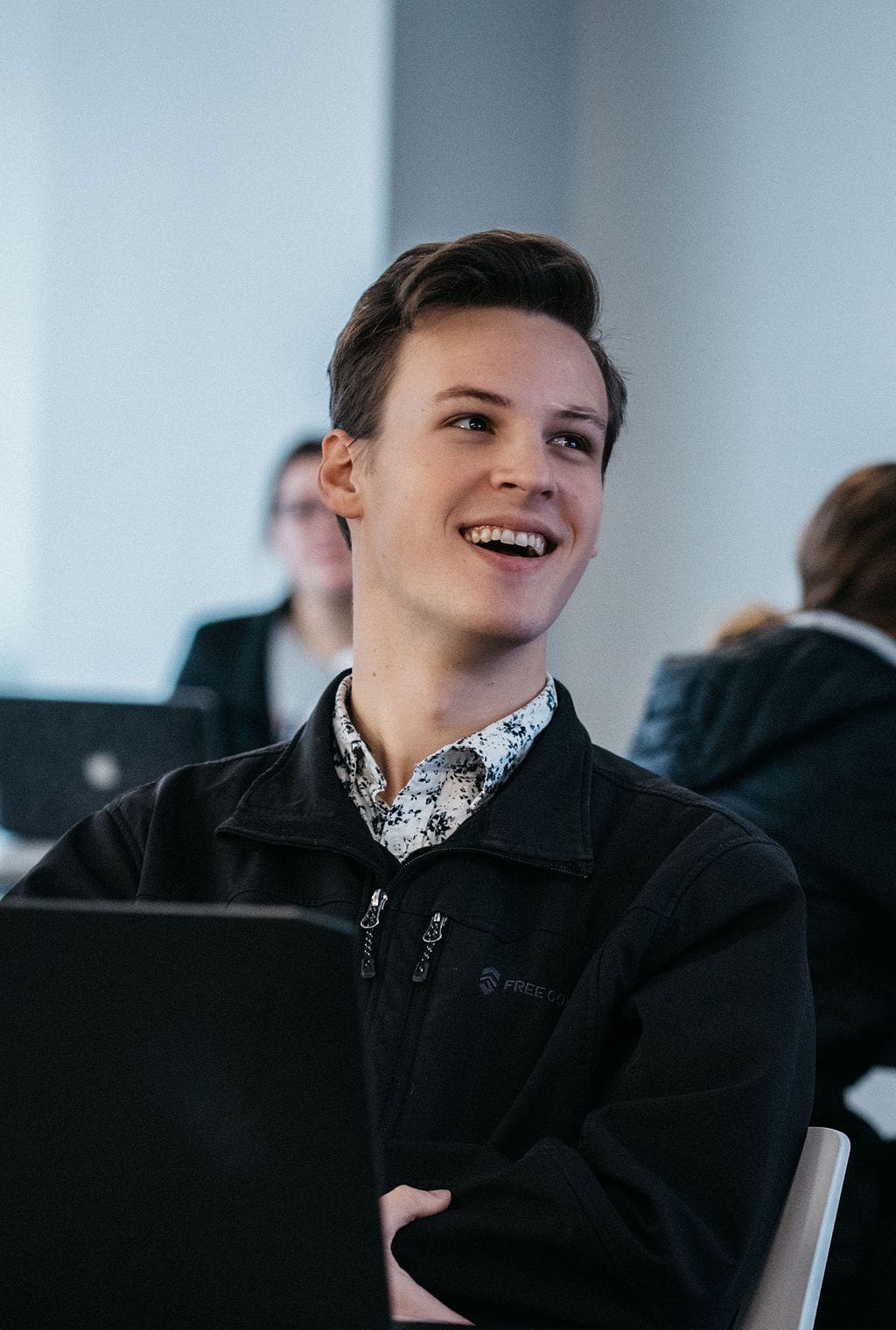 Year One
You will be busy your first year, diving into a variety of compelling topics—kinesiology, pathophysiology, human occupation, neuroscience, innovation strategies, psychosocial practice, research, and more!
Year Two
Take a deep breath, because the second year will build on your first-year foundation of skills to develop you into the well-rounded occupational therapist you're destined to be. Some themes include adult rehabilitation, pediatrics, and creative leadership & entrepreneurship. You will complete two research projects and learn to critically appraise evidence to determine the best course of treatment for your patient.
Real-Life Experience
Part of your training will include participating in simulations OTs face every day, preparing you to be a highly trained professional who can adapt to multiple contexts. By blending book work with real-life experience, you will be ready to graduate and ace your licensure exam.

"We give you ample opportunities to try on different professional behaviors, and then make them your own. By the time you finish OT school, OT is not just something you do, it's who you've become."
Dr. Amy Stark, OT Department Chair
The application deadline for Spring admission is September 1. The application process, prerequisite courses, and other admission requirements are listed in the OTD checklist.
OTD applicants must complete two different online applications:
Cox College Graduate Application.
Accreditation
The Cox College entry-level occupational therapy doctoral degree program has applied for accreditation and has been granted Candidacy Status by the Accreditation Council for Occupational Therapy Education (ACOTE) of the American Occupational Therapy Association (AOTA), located at 6116 Executive Boulevard, Suite 200, North Bethesda, MD 20852-4929. ACOTE's telephone number c/o AOTA is (301) 652-AOTA and its web address is www.acoteonline.org.
The program must have a pre-accreditation review, complete an on-site evaluation, and be granted Accreditation Status before its graduates will be eligible to sit for the national certification examination for the occupational therapist administered by the National Board of Certification in Occupational Therapy (NBCOT). After successful completion of this exam, the individual will be an Occupational Therapist, Registered (OTR). In addition, all states require licensure in order to practice; however, state licenses are usually based on the results of the NBCOT Certification Examination. Note that a felony conviction may affect a graduate's ability to sit for the NBCOT certification examination or attain state licensure.