Associate of Science in Radiography
%
registry exam pass rate
*Wage and job growth based on Statistics from Bureau of Labor Statistics.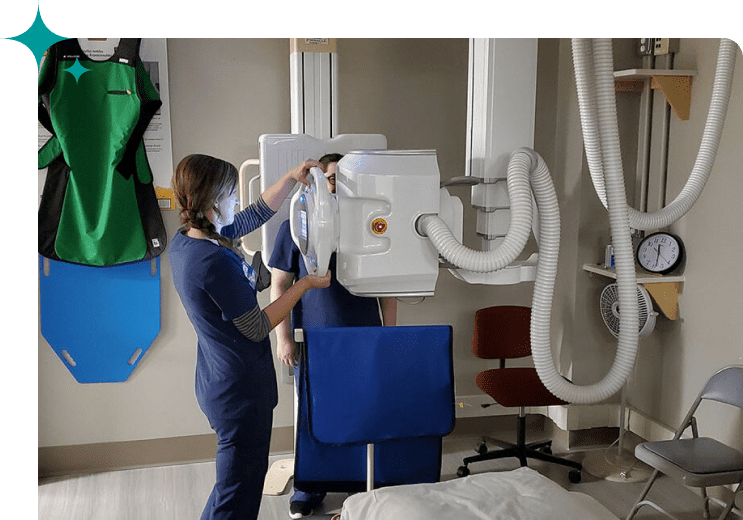 Our Associate of Science in Radiography (ASR) program is one of the oldest and most successful radiography programs in the region. We excel at training medical professionals who are skilled in performing diagnostic x-ray procedures and providing attentive patient care in a variety of situations. Technologists have their pick of workplace settings, including large hospitals, trauma centers, outpatient imaging centers, physician clinics, and even mobile imaging units.
In our ASR program, students will get the best of both worlds: flexibility and hands-on learning! Hybrid courses allow students to get tangible and real-world experience in the classroom and lab, as well as the flexibility of online learning. Our expert faculty utilize technology and advanced educational methods to prepare students for a successful career after they graduate. This innovative approach provides diversified learning opportunities for our students.
Year One
In your first year, you will concentrate on basic academic courses. Your clinical education will launch with laboratory demonstrations that include practice on phantoms and simulated patients. You will start performing supervised radiologic examinations in the second semester.
Year Two
Your second year will focus on advanced studies with increased responsibility and independence within the clinical setting. Even better, you can rotate through a variety of specialty modalities, including CT, MRI, ultrasound, radiation therapy, nuclear medicine, and cardiovascular interventional technology.
Beyond
Inspired to go further? Second year ASR students can enter the dual degree BSDI track for CT or MRI. Alternatively, second year ASR students may be eligible for the guaranteed acceptance program for CT, MRI, DMS, or Nuclear Medicine. For more information, click this link for the Bachelor of Science in Diagnostic Imaging degree program.

"Since graduating from Cox College I have worked at a number of hospitals and worked with students from different programs. Working with other programs and speaking with their students, I have realized what an advantage I was given by attending Cox. The program's instructors, who are wonderful, care and want to see you succeed. Having leaders and mentors who are very knowledgeable and committed to watching you succeed and come out on top of the field makes a huge difference when you are applying for jobs. I am very proud graduate from one of the best programs for radiology technologists."
Megan Ledbetter '19
"The Cox College Radiography program prepared me for a career and also provided me with all of the tools I would need to succeed."
Stefanie Sisco '19
"The ASR program at Cox College prepares you very well for the registry. I felt very confident when I took mine. Not only do they prepare you well, the professors of the ASR program are very knowledgeable and understanding. They are some of the best people I met while at Cox College."
Ashlyn Wisdom '21
General program information
Take a virtual tour of our simulation center, radiography labs, and other fun areas on campus!
The ASR program at Cox College is accredited by the Joint Review Committee on Education in Radiologic Technology (www.jrcert.org). Program #2768.
The program is structured to optimize the learning and application of the clinical skills and concepts required of professionally competent radiographers. The radiography program has existed since 1954 and has continually strived for educational, clinical and professional excellence.
Accreditation status: 5 years. Cox College's ASR program is currently fully accredited.
Accreditation status for all radiography programs can be found on www.jrcert.org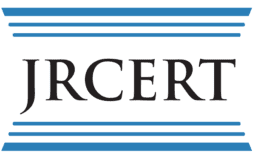 The Joint Review Committee on Education in Radiologic Technology
20 North Wacker Drive, Suite 2850
Chicago, Illinois 60606-3182
312-704-5300
mail@jrcert.org