Master of Science in Nursing
Median Wage of Nurse Practitioners*
%
Job placement rate within one year of graduation
%
Projected job growth for nurse practitioners*
*Wage and job growth based on Statistics from Bureau of Labor Statistics.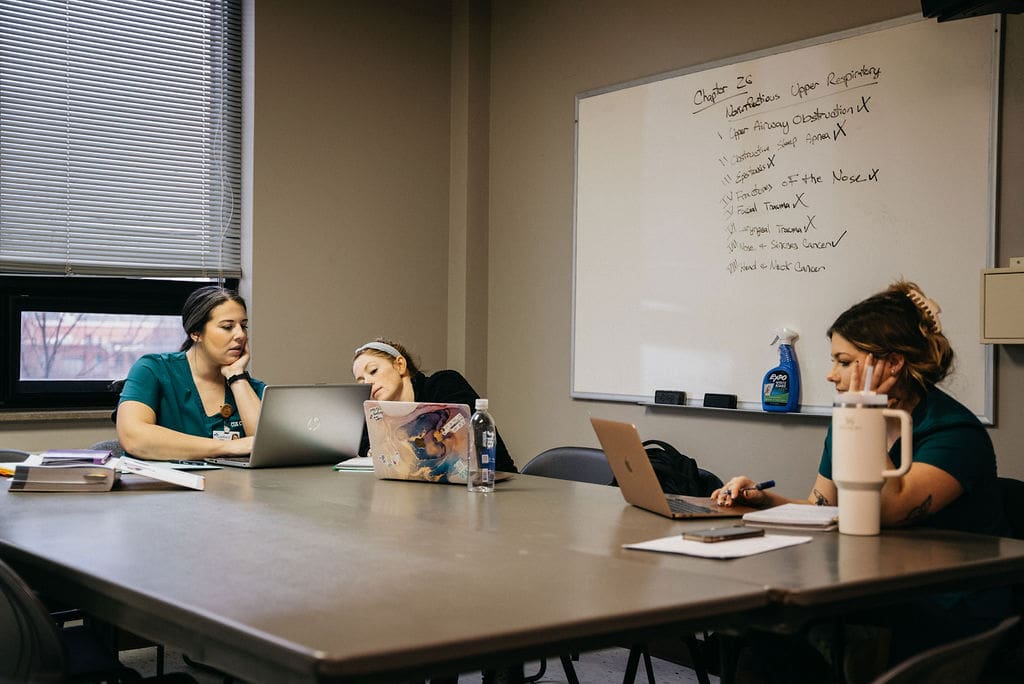 Our Master of Science in Nursing (MSN) curriculum will help you grow into a frontline leader who oversees educational and clinical possibilities for professional nurses. The program is designed to be stimulating and challenging. You will emerge as a practitioner of evidence-based practice and inspire and manage change for the betterment of your patients and community.
MSN courses are taught by faculty with real-world nursing experience. All faculty maintain certification in their areas of expertise and hold joint clinical appointments in various healthcare systems. As your professors and mentors, they will provide the support and encouragement you need to achieve your goals in advanced practice nursing.
Our clinical placement assistance program alleviates the stress of finding a clinical site so you can focus on your degree!
Getting Started
Your first semesters will be packed with training in leadership systems, advanced physiology, research, and ethical and legal practice.
Diving Deeper
Once you have chosen your professional track, you will dive into standard practices and applicable clinical practicums for the last few semesters to ensure you're highly trained and knowledgeable in your field.
Learn From Home
All MSN tracks can be completed online—with some external clinical components—right from where you live.
One path isn't for everyone. That's why we offer two enrollment tracks to fit your interests:

Family Nurse Practitioner (FNP)
Interested in variety? Pursue a professionally stimulating path that will prepare you to provide primary health care to clients of all ages and experiences.
Psychiatric Mental Health Nurse Practitioner (PMHNP)
Intrigued by the mind? Bridge the gap between physical and mental health care with an advanced practice nursing degree.


"The online program was user friendly and I decided to further my education by pursuing my MSN-FNP degree. I recently passed boards on the first attempt and I am grateful for a program that prepared me for this path."
Hollie Holderfield, MSN '20
First-time students must meet these requirements to apply:
*GPA of 2.5-2.9 may be considered for provisional admission upon faculty discretion.
NOTE: Nurse practitioner education is regulated very tightly in some states.
Due to the restrictions on how clinical experiences are approved for students, we are unable to accept students at this time from the following states. This list will change as we apply for and gain approval so please keep checking back.
Students NOT accepted from these states at this time: AZ, CA, ID, IA, LA, MA, NY, TN, WI
Working on approval, please check back at a later date: CO, NV, WA
Consumer Disclosure Certified Statement by Institution Official
Graduates of the Cox College MSN Program will meet all requirements to sit for the ANCC and/or AANP exam, depending upon degree track. Students should be aware that the degree program may not transfer and may not be sufficient by itself to meet full practice and/or licensing requirements in all 50 states. Students should thoroughly research and understand any additional state requirements for practice before applying to the program. More information on state practice information and licensing can be found on the AANP website and on each state's board of nursing website.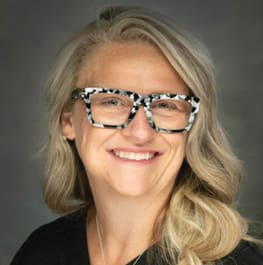 Notice: Successful completion of the program will confer a degree of Masters of Science in Nursing, with a focus in the specialty area for which the student enrolls (Family Nurse Practitioner or Psychiatric Mental Health Nurse Practitioner). Upon graduation, the student will be qualified to sit for the ANCC and/or AANP nurse practitioner certifying boards. Students should note that these are National Qualifying Standards but that each individual state has their own standards for qualifying nurse practitioners to practice in their state. There may be requirements beyond an MSN and the board exams to qualify as an NP in some states. Students should thoroughly research the requirements of their state by visiting their state board's website and other resources here to determine their plan of action for becoming an NP. Additionally, students in Cox College's MSN program must abide by the Missouri Nurse Practice Act as well as the Nurse Practice Act of their state, which can be found here.
Disclosures By State
States Name and URL of State Licensing Board or Department
Alabama Alabama Board of Nursing
Alaska Alaska Board of Nursing
Arizona Arizona Board of Nursing
Arkansas Arkansas State Board of Nursing
California California Board of Registered Nursing
Colorado Colorado Board of Nursing
Connecticut Department of Public Health Advanced Practice Licensure
Delaware Board of Nursing
Florida Florida Board of Nursing
Georgia Georgia State Board of Nursing
Hawaii Hawaii Professional & Vocational Licensing Division
Idaho Idaho Board of Nursing
Illinois Illinois Nursing Board
Indiana Indiana State Board of Nursing
Iowa Iowa Board of Nursing
Kansas Kansas Board of Nursing
Kentucky Kentucky Board of Nursing
Louisiana Louisiana State Board of Nursing
Maine Maine Board of Nursing
Maryland Maryland Board of Nursing
Massachusetts Massachusetts Board of Registration in Nursing
Michigan Michigan Board of Nursing
Minnesota Minnesota Board of Nursing
Mississippi Mississippi State Board of Nursing
Missouri Missouri State Board of Nursing
Montana Montana Board of Nursing
Nebraska Nebraska Board of Nursing
Nevada Nevada Board of Nursing
New Hampshire New Hampshire Board of Nursing
New Jersey New Jersey Board of Nursing
New Mexico New Mexico Board of Nursing
New York New York State Board Office for Nursing
North Carolina North Carolina Board of Nursing
North Dakota North Dakota State Board of Nursing
Ohio Ohio Board of Nursing
Oklahoma Oklahoma State Board of Nursing
Oregon Oregon Board of Nursing
Pennsylvania Pennsylvania State Board of Nursing
Rhode Island Rhode Island Board of Nursing
South Carolina South Carolina Board of Nursing
South Dakota South Dakota Board of Nursing
Tennessee Tennessee Board of Nursing
Texas Texas Board of Nursing
Utah Utah Nursing Board
Vermont Vermont Office of Professional Regulation
Virginia Virginia Board On Nursing
Washington Washington Nursing Commision
West Virginia West Virginia Board of Nursing
Wisconsin Wisconsin Department of Safety and Professional Services
Wyoming Wyoming Board of Nursing
Cox College is approved by the Washington State Nursing Care Quality Assurance Commission to conduct practice experiences in the state of Washington for the MSN FNP and PMHNP programs.
Effective July 10, 2023, this nursing program is a candidate for initial accreditation by the Accreditation Commission for Education in Nursing. This candidacy status expires on July 10, 2025.
Accreditation Commission for Education in Nursing (ACEN)
3390 Peachtree Road NE, Suite 1400 Atlanta, GA 30326
(404) 975-5000
http://www.acenursing.com/candidates/candidacy.asp
The BSN program is currently accredited by the Commission on Collegiate Nursing Education (CCNE).
655 K Street, NW, Suite 750
Washington, DC 20001
202-887-6791
https://www.aacnnursing.org/ccne-accreditation