Cox College Chronicle | October 2022
CoxHealth achieves Magnet Status
CoxHealth has earned Magnet status, the highest national and international honor a health care organization can receive for professional nursing practice that supports quality patient outcomes specifically influenced by registered nurses!
The Springfield, MO hospitals are the first and only Magnet-designated facilities in the region. To achieve this designation is a years-long process.
We are so honored and proud to be a part of CoxHealth, an esteemed and accomplished organization with such bright days ahead. It brings us joy that so many of our graduates are providing internationally-recognized care, and many of our future graduates will join them.
Congratulations to all of the people who contribute daily to making CoxHealth a trusted health care facility with outstanding organizational culture and excellent patient care!

New team members at Cox College
This month, we welcomed two new employees into the fold. Eric Koller is our new Senior Billing Specialist and Andrew Venturella is the Senior Staff Accountant.
You most likely know Eric as the previous manager of Primrose Perk coffee shop.
So glad to have Eric and Andrew at Cox College!
Medical Assistants Week
October 17-21 was Medical Assistants week! We appreciate all of our MA students and graduates; they play such a vital role in health care facilities. We hope it was a great week!
Chiefs raffle ticket winner
Thank you SO MUCH to everyone who participated in our KC Chiefs ticket raffle. We raised over $9,000 for our student emergency fund!
The winner of the drawing was Michelle Cole. Congrats and enjoy the game!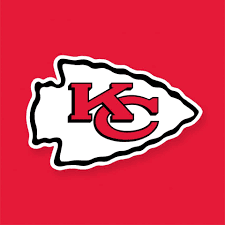 Leadership Springfield at Cox College
Leadership Springfield hosted an Access Class at Cox College earlier this month. The day included a panel discussion with speakers from organizations like Burrell Behavioral Health, Greene County Park Board, CoxHealth, and more! It was a productive day filled with tours, activities, and networking.
We're honored to have these accomplished professionals spend the day at Cox College!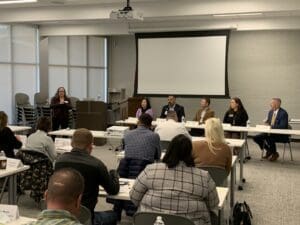 Important hotline numbers to note
In a crisis or feeling distressed? There is free and confidential support available to help you. Representatives are ready to help with resources to address your situation with the hotline numbers listed below.
National Suicide Prevention Hotline: 988
Domestic Violence Hotline: 1-800-799-7233
Crisis Text Line: 741741
Crisis Hotline for Southwest Missouri: 1-800-494-7355
24-hour Burrell Behavioral Crisis Center: 417-893-7735
Cox North Security: 417-269-3715
Cox South Security: 417-269-6120
How to submit news for future editions of The Chronicle
If you would like to submit Cox College related news to be considered for the next edition of The Chronicle, please send an email to Kyle.DeVries@coxcollege.edu.