Cox College Chronicle | October 2021
Whether you were handing out candy or accompanying the kids across the neighborhood, we hope you had a fun and safe Halloween weekend.
Students and faculty from our Occupational Therapy Department took the Halloween festivities to the next level! Check out these great costumes!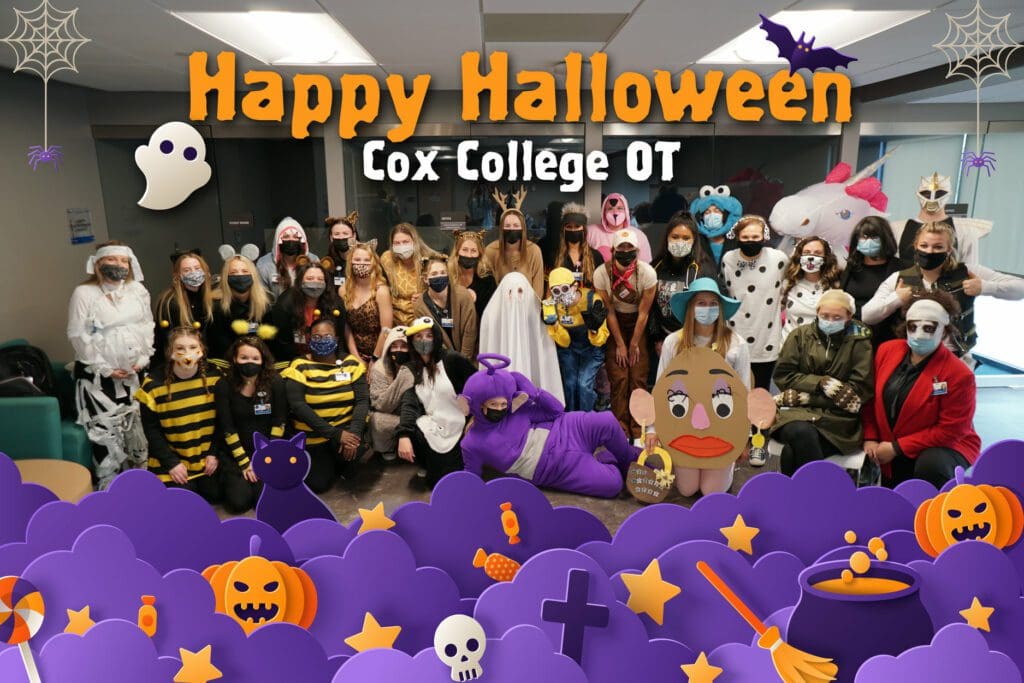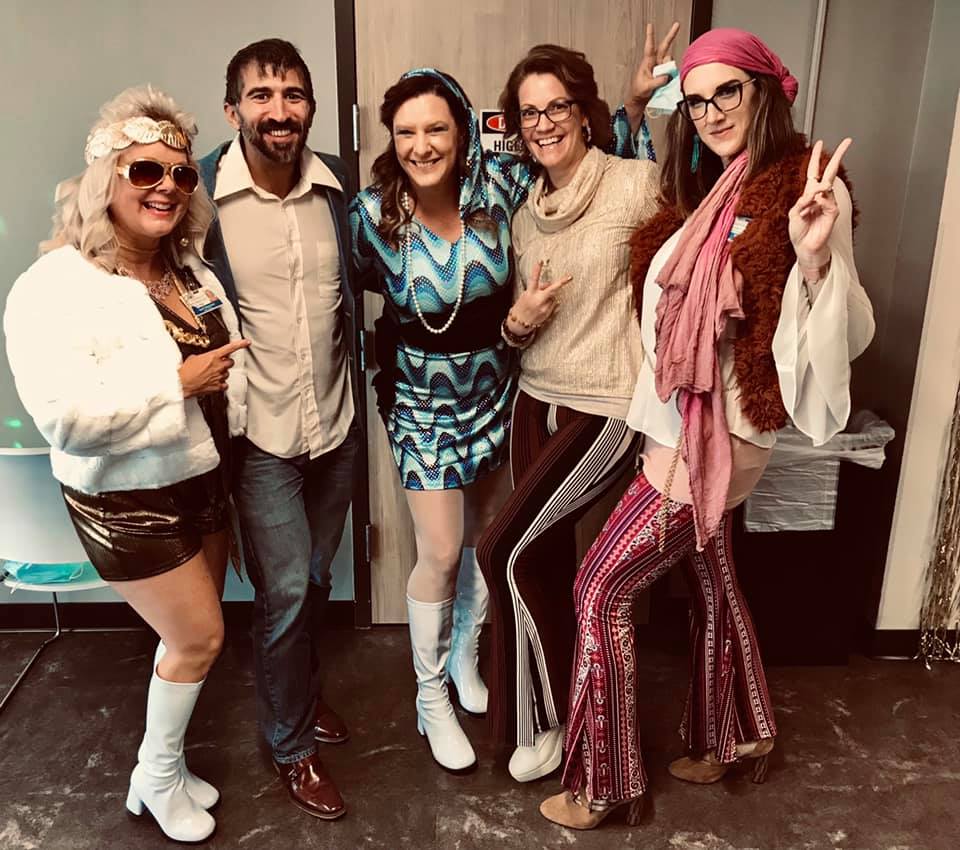 RN-BSN Tuition Assistance Program
A fantastic opportunity has become available for RNs looking to earn their Bachelor of Science in Nursing degree. CoxHealth has launched an RN-BSN Tuition Assistance program that will pay up to $12,500 in tuition assistance for employed students who enroll in Cox College's RN-BSN program.
This partnership is an obvious win for our students. They can receive significant financial assistance while advancing their careers, and it's a win for CoxHealth as they look to grow and develop their nursing workforce. We're thrilled to work with CoxHealth on this initiative!
If you're interested in applying for the RN-BSN Tuition Assistance program, more information can be found here.
New Graduation boxes
Graduation is on the horizon! Thanks to the innovation of our student affairs team, we conducted a drive-thru cap and gown pickup outside the main entrance. Graduates not only received their cap and gown, but a beautiful box filled with Cox College goodies and apparel too!
Only a few more weeks until it's official. We can't wait to celebrate our awesome grads.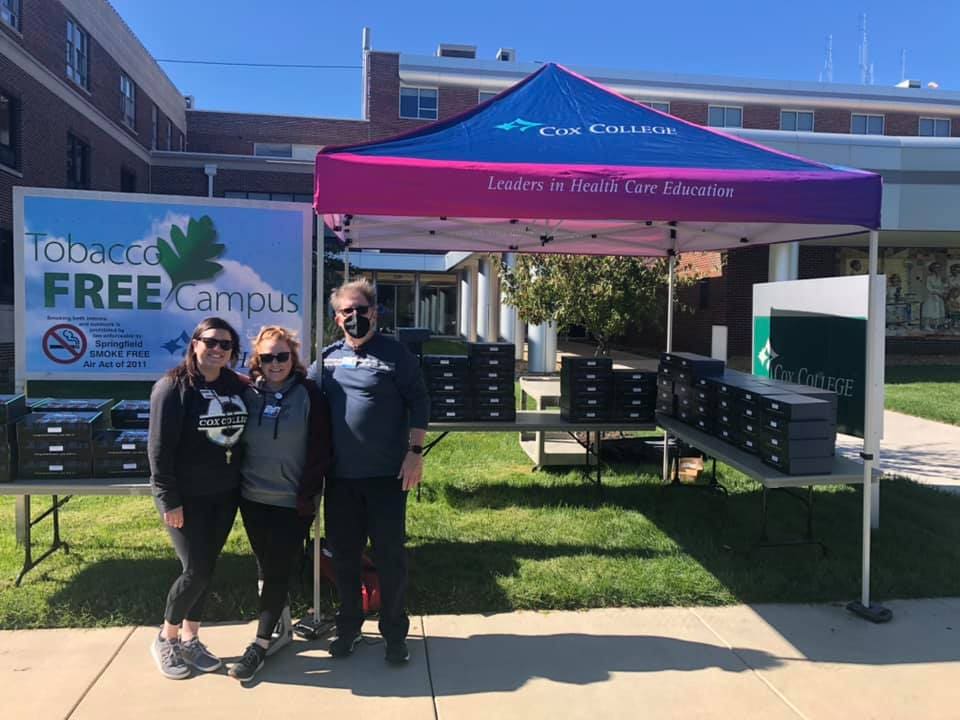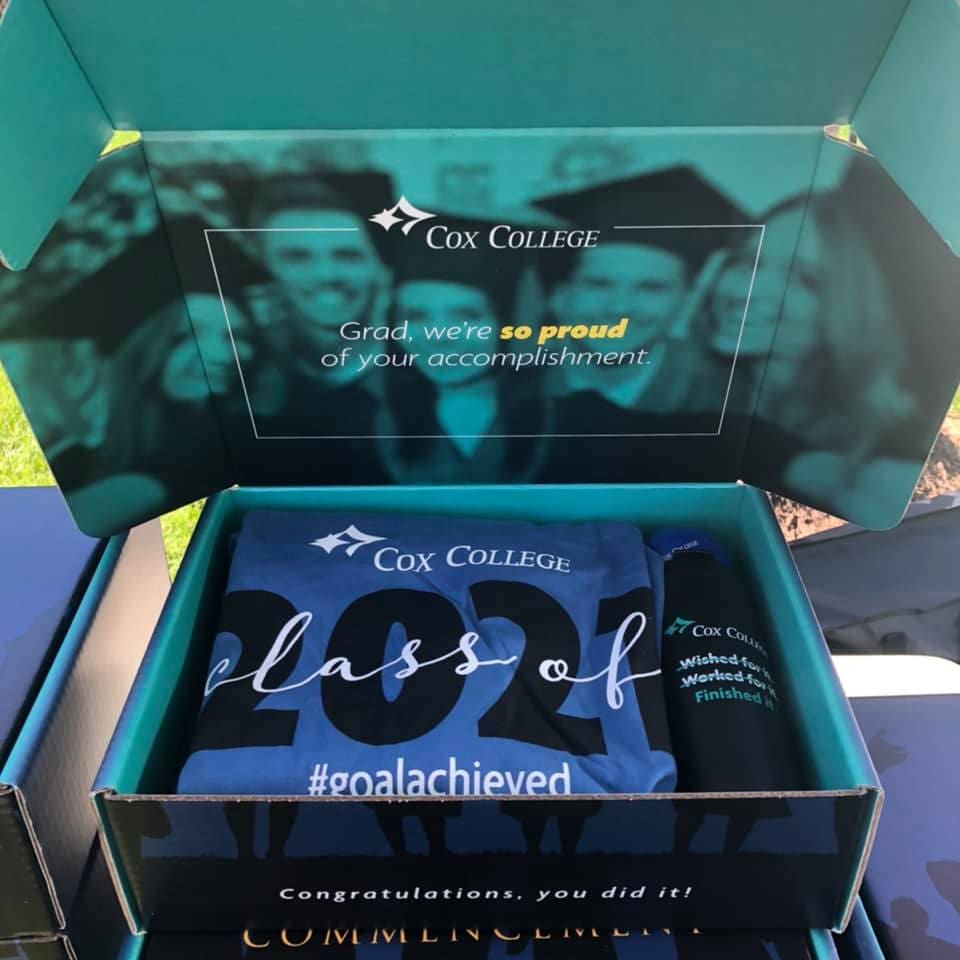 October appreciation
We celebrated two of our programs this month; October was Medical Sonographer Awareness Month and Medical Assistants Week was October 18-22.
Many people know Sonography (also known as Ultrasound) for the purpose of taking pictures of a baby in a mother's belly, but there are many other uses for it! Sonographers are highly educated and skilled professionals who play a vital role in the diagnosis of a patient's symptoms.
Medical Assistants play an important role by preparing patients for examinations, taking vital signs, administering vaccinations, and more!
We appreciate these practices and what they mean to the health care community, and we love our students who are working hard to make a difference in these fields!
Free Office 365 for Cox College Students
If you're a current Cox College student, did you know you have free access to Office 365? Here's how you can login to access it:
1. Go to office.com.
2. Your username is your student email @coxhealth.com (Example: STU00####@coxhealth.com).
3. Your password is your email password.
We hope this helps improve your learning experience at Cox College!
Celebrating our past
Pictured is the construction of what was Burge School of Nursing in 1955 compared to Cox College today.
The name may be different, and some facility updates have been made, but the excellence remains the same. We cherish the rich history that precedes current day Cox College, and we appreciate the great leaders and health care professionals that came before us!
Photo via the Springfield News-Leader.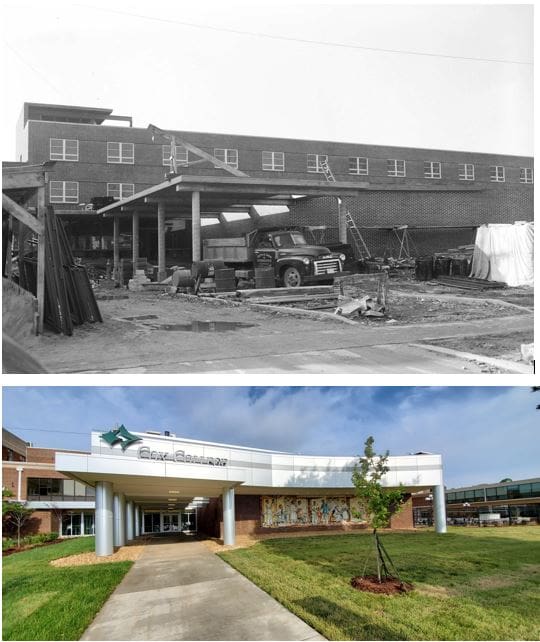 COVID-19 Vaccine Lottery Scholarship Winners
We have two more winners to announce for the $1,000 COVID-19 vaccine lottery scholarship! These students received the vaccine and were randomly selected.
MaKayla Elliott
Angela Hickerson
Congratulations to the recipients! There is one more drawing coming in November, so keep an eye out for that on the Cox College Facebook account.
Newly Accepted Students
Courage to start a new journey ✔️
Passion for serving others ✔️
Accepted to Cox College ✔️
The future of health care looks bright!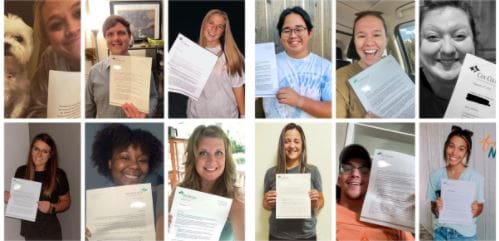 Student Satisfaction Survey
Feedback from our students is very important to us. We partnered with Ruffalo Noel Levitz to administer a student satisfaction and priorities survey. This helps us know what we're doing well and where we can improve.
To show our appreciation, everyone who completes the survey will be entered into a drawing for a $500 scholarship! This opportunity is for Cox College current students only.
Please watch your Cox College email for the link to the survey. The survey will remain open through Friday, November 12. Thanks for your participation!
Important hotline numbers to note
In a crisis or feeling distressed? There is free and confidential support available to help you. Representatives are ready to help with resources to address your situation with the hotline numbers listed below.
National Suicide Prevention Hotline 1-800-273-8255
Domestic Violence Hotline 1-800-799-7233
Crisis Text Line 741741
Crisis Hotline for Southwest Missouri 1-800-494-7355
24-hour Burrell Behavioral Crisis Center 417-893-7735
Cox North Security 417-269-3715
Cox South Security 417-269-6120
How to submit news for future editions of The Chronicle
If you would like to submit Cox College related news to be considered for the next edition of The Chronicle, please send an email to Kyle.DeVries@coxcollege.edu.