Diagnostic Medical Sonography
Learn more about Diagnostic Medical Sonography
Diagnostic Medical Sonography (DMS) is the use of sound waves to generate images for the assessment and diagnosis of medical conditions. This is a bachelor degree program with curriculum consisting of formal didactic courses, simulated labs and intensive clinical training in the concentrations of abdomen and small parts, obstetrics and gynecology, and vascular technology.
The DMS degree program is designed to provide students with a quality educational environment that promotes professionalism, effective communication, critical thinking, and imaging skills that meet the requirements of CAAHEP as well as the American Registry for Diagnostic Medical Sonography (ARDMS).
Students are encouraged to become active learners through a didactic and clinical environment that promotes a variety of learning experiences for professional growth and lifelong learning. Students completing the DMS Program will have the knowledge and skill set to successfully enter the workforce as credentialed sonographers in Abdomen, Obstetrics & Gynecology, and Vascular Technology.
Clinical Sites
Students have availability of pre-arranged clinical sites in:
Springfield, Missouri
Branson, Missouri
Joplin, Missouri
West Plains, Missouri
Sullivan, Missouri
Mountain Home, Arkansas
Students may request a specific clinical site, but program faculty reserve the right to make clinical assignments based on clinical site capacity limitations and/or unforeseen circumstances. Students may be assigned a clinical site up to 1.5 hours from their home.  At times, a student may be required to drive to a Springfield or CoxHealth clinical site for specific concentration exam experiences not offered at the individual's assigned clinical site.
Application and Admissions
Admission Deadline: April 1st
Interviews: April 1st – April 15th
Decisions Mailed: April 15th – April 30th
Primary Student Job Shadowing Deadline: March 1st
Applicants to the DMS program must have:
A minimum of an associate's degree and/or be a registered radiologic technologists or registry-eligible with successful completion of the ARRT radiologic technology registry prior to the program start date or unrestricted licensed.
Completed a minimum of 16 hours of job shadowing in a sonography department (in the concentrations of Abdomen, OB/GYN, Vascular) at any hospital with a job shadowing program (only required of Non-RTR applicants). Hours completed in cardiac will not be accepted.
Job shadowing should be completed within one year of applying.
Applicants should have the required job shadowing completed by March 1st in order to meet the  application deadline
Completed pre-requisite courses with a "C" or higher prior to the beginning of the DMS core curriculum:
College algebra, statistics, or higher mathematics course (3 credits)
General college-level physics and/or radiographic physics** (3-4 credits)
Human Anatomy* (4 credits)
Human Physiology* (4 credits)
Medical Terminology (2-3 credits)
Oral or Written communications (3 credits)
*Core science pre-requisite courses must be taken within 5 years prior to admission to the DMS primary pathway. Exceptions may be made for applicants currently employed in an allied health profession.
**Physics course must provide introductory concepts such as wave motion, heat, electricity, force, and energy.  Physics courses for education majors is not accepted.
To apply to the Cox College DMS Program, the applicant must:
Complete the Cox College undergraduate application and check "Bachelor of Science in Diagnostic Imaging."
Submit the Specialty Diagnostic Imaging program application.
Submit all official college transcripts
Submit a personal resume and two letters of recommendation
Submit a copy of professional credentials if applicable (ARRT).
Submit the Job Shadowing Form. Click here to schedule job shadowing at CoxHealth
Minimum 3.0 GPA in an imaging program or academic degree
Submit a signed copy of the technical standards available at this link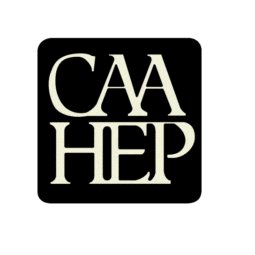 The Commission on Accreditation of Allied Health Education Programs (CAAHEP) accredits programs upon the recommendation of the Joint Review Commission on Education in Diagnostic Medical Sonography (JRC-DMS) 6021 University Boulevard, Suite 500, Ellicott City, MD 21043, 443-973-5251, jrcdms@intersocietal.org; Commission on Accreditation of Allied Health Education Programs (CAAHEP) 9355 113th St. N, #7709 Seminole, FL 33775, FL 33763, Ph: 727-210-2350, Fax: 727-210-2354, mail@caahep.org.