Echocardiography Extension
Learn more about Echocardiography.
The advanced education and practice of Echocardiography uses images for the assessment and diagnosis of medical conditions related to the heart. This program is an online certificate program with curriculum consisting of formal didactic courses and intensive clinical training in the concentration of Adult Echocardiography.
The Diagnostic Medical Sonography-Echo Extension program is designed to provide students with a quality educational environment that promotes professionalism, effective communication, critical thinking, and imaging skills that meet the requirements of CAAHEP as well as the credentialing body of the American Registry for Diagnostic Medical Sonography (ARDMS).
Students are encouraged to become active learners through a rigorous didactic and clinical environment that promotes a variety of learning experiences for professional growth and lifelong learning.
Students completing the Diagnostic Medical Sonography-Echo Extension program will have the knowledge and skillset to successfully enter the workforce as credentialed sonographers in Adult Echocardiography.
Program effectiveness data for the Diagnostic Medical Sonography program is available here (2021).
Clinical Sites
Students have the availability of pre-arranged clinical sites with CoxHealth in Springfield and Branson, Missouri.
Application and Admissions
Admission Deadline: April 1st
Interviews: April 1st – April 15th
Decisions Mailed: April 15th – April 30th
Applicants to the DMS-Echo Extension program must have:
Graduated from an accredited DMS program and be registered (or registry-eligible) by the American Registry of Diagnostic Medical Sonography or the American Registry of Radiologic Technologists.
A minimum of 3.0 GPA in an imaging program or academic degree.
Have taken and passed the ARDMS Sonography Principles & Instrumentation examination. Those not meeting this requirement must take the registry at the first available testing.
To apply to the Cox College Echocardiography Extension Program, the applicant should:
Complete the Cox College undergraduate application and check "Bachelor of Science in Diagnostic Imaging"
Download and submit the Specialty Diagnostic Imaging program application
Submit all official college transcripts.
Submit a personal resume and two letters of recommendation.
Submit a copy of professional credentials (ARRT and ARDMS).
Submit a signed copy of the technical standards available at this link.
DMS-Echo Extension Courses:
| | |
| --- | --- |
| ECH 300 | Cardiovascular Physics & Instrumentation |
| ECH 304 | Cardiovascular Anatomy & Pathology I |
| ECH 306 | Echocardiographic Image Acquisition |
| SDI 314 | Patient Care and Safety |
| SDI 340 | Clinical Practice I |
| SDI 360 | Clinical Practice II |
| ECH 311 | Cardiovascular Anatomy & Pathology II |
| SDI 364 | Specialty Imaging Capstone |
| SDI 400 | Clinical Practice III |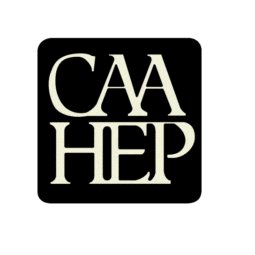 The Commission on Accreditation of Allied Health Education Programs (CAAHEP) accredits programs upon the recommendation of the Joint Review Commission on Education in Diagnostic Medical Sonography (JRC-DMS) 6021 University Boulevard, Suite 500, Ellicott City, MD 21043, 443-973-5251, jrcdms@intersocietal.org; Commission on Accreditation of Allied Health Education Programs (CAAHEP) 9355 113th St. N, #7709 Seminole, FL 33775, Ph: 727-210-2350, Fax: 727-210-2354, mail@caahep.org.