Cox College Chronicle | April 2023
April was a pretty quiet month news-wise, as students and employees are working hard to finish the semester strong. We're officially less than two weeks away from graduation!
For the next 10 days, we'll be heads down and hammering away, but ready to celebrate on May 12.
1978 Burge Reunion
This past weekend, 36 members of the 1978 Burge School of Nursing class returned for their 45th reunion!
It was a daylong event which included lunch, afternoon tea, student-led tours of the college, and dinner. They were very impressed with the renovated facilities, especially the clinical skills and simulation center (CSSC).
Several of the alumni have been past adjunct professors or full-time faculty. De Dashtipour, currently an Assistant Professor at Cox College, was a member of the 1978 class.
It was an honor to have this esteemed group of alumni on campus this weekend. We're so glad they enjoyed their visit!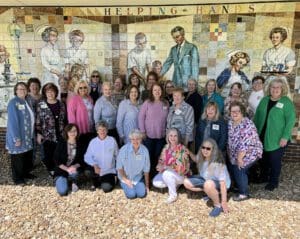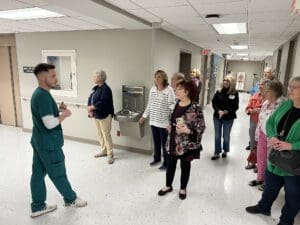 New edition of The Pulse Magazine
The newest edition of The Pulse Magazine is now available! This is the first installment of The Pulse in 2023; the publication includes articles and updates on what our students and alumni have been up to recently.
If you are not receiving The Pulse and would like to be included on our mailing list, send your mailing address to alumni@coxcollege.edu.
You can read The Pulse online here!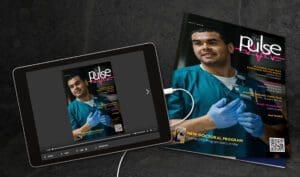 Students prepare for graduation
Our soon-to-be graduates got their hands on graduation boxes a couple of weeks ago! The boxes are a personalized gift to each student that includes their cap and down and a few other fun items.
When you pick up your grad box, you know it's real!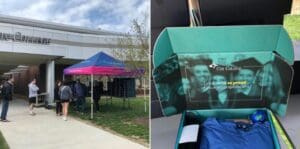 Nightingale Ceremony and Commencement Reminders
Pinning Ceremony will take place at Evangel University's Spence Chapel on May 11 at 6:30pm. Students need to arrive at 5:45 for check-in.
Commencement will be held at Drury University's O'Reilly Family Event Center on May 12 at 10 am.
Family and friends are welcome and encouraged to attend either of these awesome events! We truly love celebrating with our students during this time of year as they make the transition from student to health care professional.
Important hotline numbers to note
In a crisis or feeling distressed? There is free and confidential support available to help you. Representatives are ready to help with resources to address your situation with the hotline numbers listed below.
National Suicide Prevention Hotline: 988
Domestic Violence Hotline: 1-800-799-7233
Crisis Text Line: 741741
Crisis Hotline for Southwest Missouri: 1-800-494-7355
24-hour Burrell Behavioral Crisis Center: 417-893-7735
Cox North Security: 417-269-3715
Cox South Security: 417-269-6120
How to submit news for future editions of The Chronicle
If you would like to submit Cox College related news to be considered for the next edition of The Chronicle, please send an email to Kyle.DeVries@coxcollege.edu.