Cox College Chronicle | December 2021
The calendar may just be words and numbers on a page, but it always feels good to hit the reset button and turn to the next chapter.
The new year provides an opportunity to take stock of what happened in the previous year and make adjustments. We wish you the best in whatever you're striving for this year.
Here's to 2022!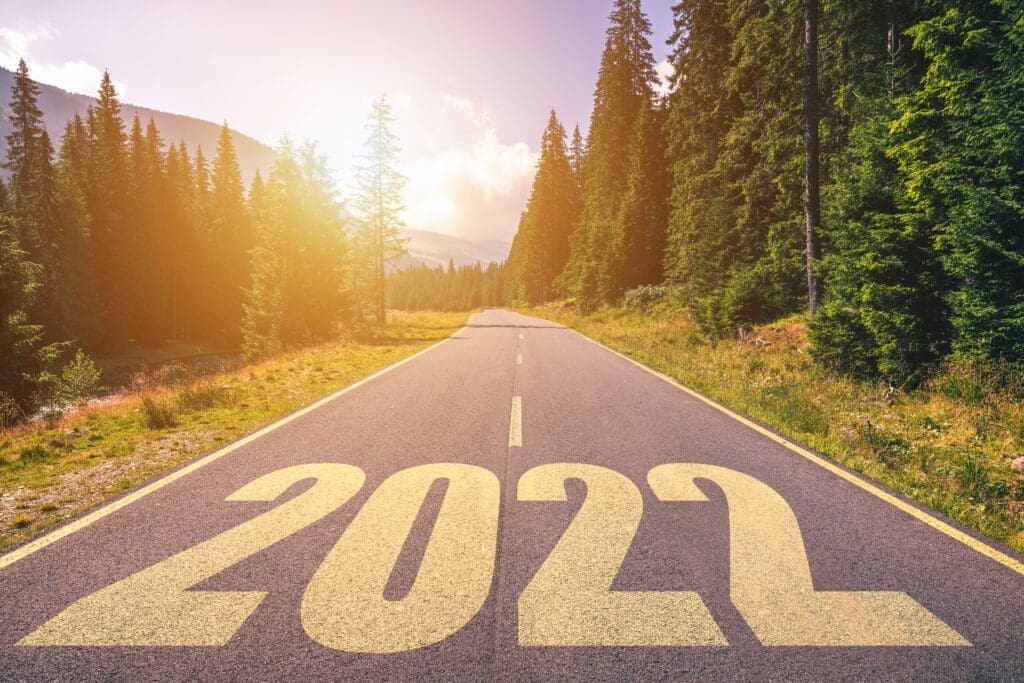 Fall graduation
In December, 155 graduates completed their journey at Cox College and are moving on to pursue the careers they always dreamed of! It was so great to return to in-person ceremonies. Celebrating our graduates alongside their families and friends is a special privilege.
If you would like to view the videos for each ceremony, they can found below!
Master's Programs: https://www.youtube.com/watch?v=9dQQEl_BY2A
Associate Programs: https://www.youtube.com/watch?v=FLv2VuP99qY
Bachelor's Programs: https://www.youtube.com/watch?v=MPmpScOzeFU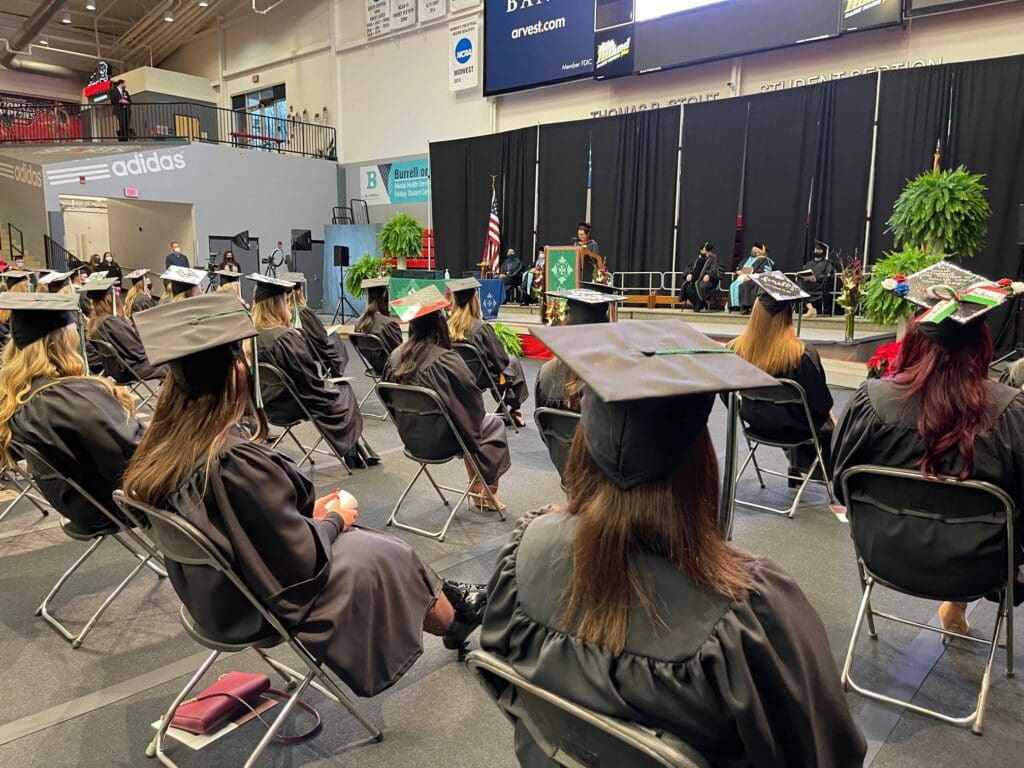 Donations for Cox College scholarships
Cox College received two very generous donations in December to use towards scholarships. We are so thankful for the organizations who believe in our students, and for the CoxHealth Foundation for making it all possible. We're surrounded by wonderful, generous people in southwest Missouri.
The Skaggs Foundation awarded a $59,752 grant that will fund four, one-year scholarships for senior nursing students!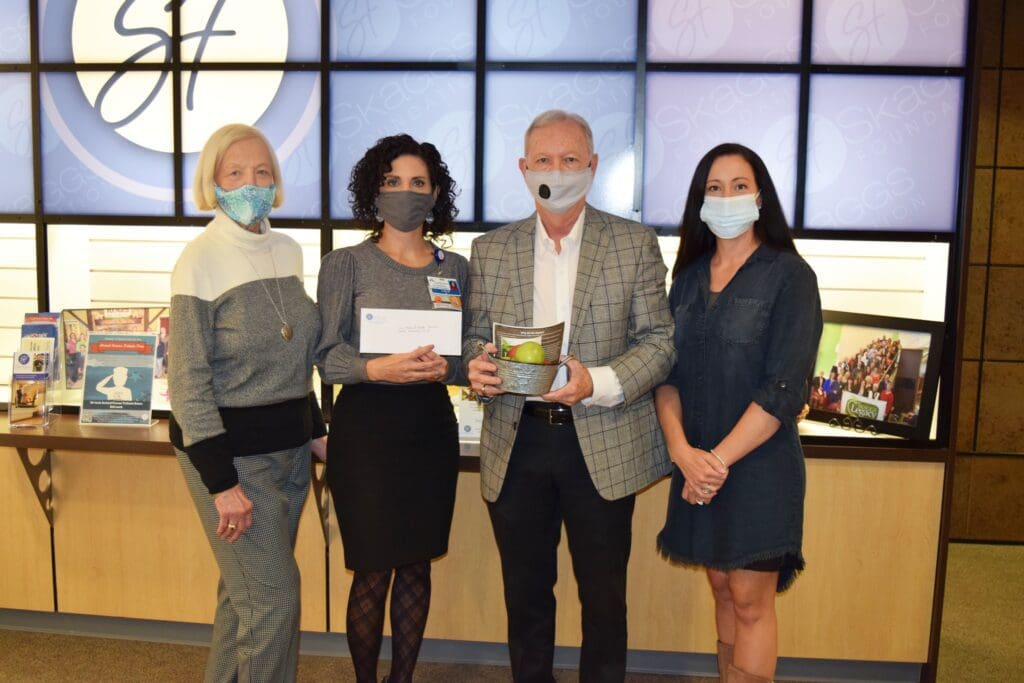 The second donation came from The Jeanette L. Musgrave Foundation who gifted $25,000 for nursing students!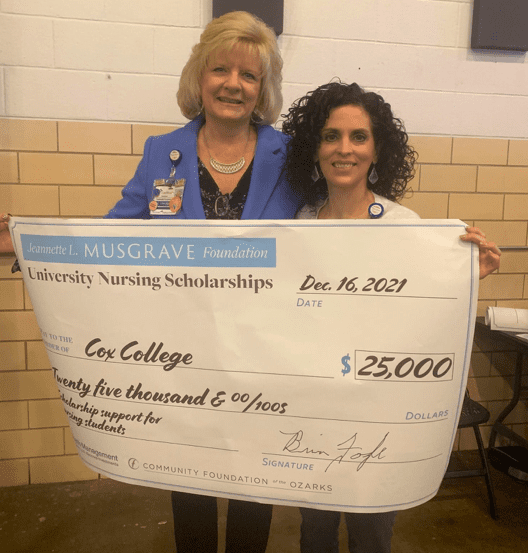 Students lend a helping hand
We had to take this opportunity to brag on our students! If you've spent time at any CoxHealth facility, you have probably seen our students wearing green scrubs. Green scrubs are less common, so students know they represent Cox College in the community or when they go to clinicals.
This candid photo was sent to us recently. It shows two students helping someone with a flat tire at Cox South. They didn't know this photo was taken, and they didn't stop until the job was done.
We're proud, but not surprised, to see them helping someone in need and not expecting anything in return. Their passion is people, and that's why they will make incredible health care professionals someday soon! Thanks for showing what it means to wear the Cox College green!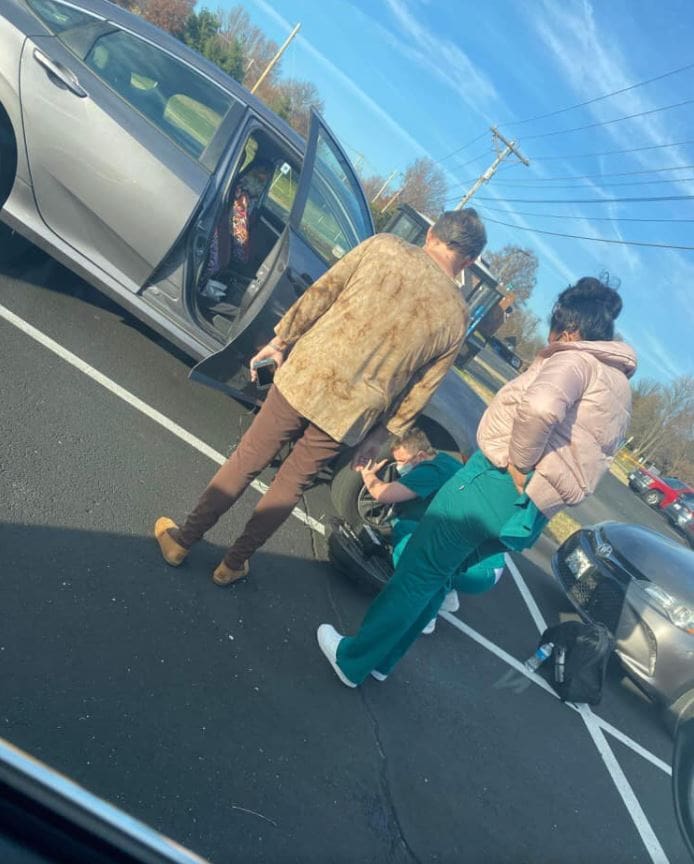 CoxHealth Fitness Centers
Have you been thinking about getting back into the gym? Now may be a good time! The CoxHealth fitness centers are offering a great deal to Cox College students and employees in the month of January! If you sign up for a membership in January, you get $50 off on top your student/employee discount.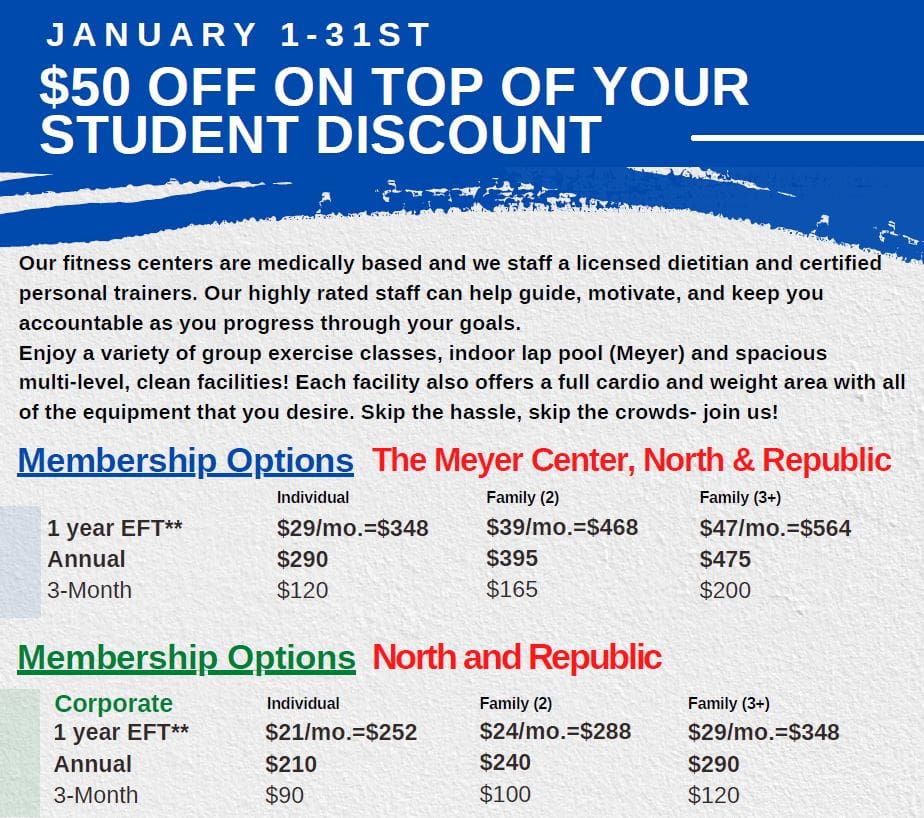 Important hotline numbers to note
In a crisis or feeling distressed? There is free and confidential support available to help you. Representatives are ready to help with resources to address your situation with the hotline numbers listed below.
National Suicide Prevention Hotline 1-800-273-8255
Domestic Violence Hotline 1-800-799-7233
Crisis Text Line 741741
Crisis Hotline for Southwest Missouri 1-800-494-7355
24-hour Burrell Behavioral Crisis Center 417-893-7735
Cox North Security 417-269-3715
Cox South Security 417-269-6120
How to submit news for future editions of The Chronicle
If you would like to submit Cox College related news to be considered for the next edition of The Chronicle, please send an email to Kyle.DeVries@coxcollege.edu.