Cox College Chronicle | February 2022
New edition of the Pulse coming soon
A brand new edition of The Pulse Magazine will be arriving in your mailbox soon! The Pulse Magazine is a comprehensive view of what's been happening at Cox College over the last few months. The content includes student stories, engaging articles, and updates about our alumni in the field!
You can read a digital version of The Pulse here: https://coxcollege.edu/alumni/
Cox College faculty earns doctoral degree
Nursing Assistant Professor, Helena Cox, recently earned her Doctorate in Nursing Practice (DNP) from Chamberlain University! Well done and congratulations, Dr. Cox!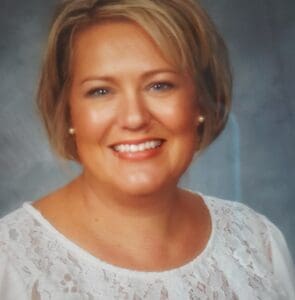 SCN8A Awareness Day
February 9 was International SCN8A Awareness Day and first-year students from our Radiography program wore purple to show support!
SCN8A is a rare disorder that causes severe epilepsy, developmental delay, and other medical challenges. By wearing purple, our students were honoring Stella Craig, the daughter of Cox College's ASR Program Director who was diagnosed with SCN8A.
Check out the CUTE Syndrome Foundation website for more information about SCN8A here: https://www.thecutesyndrome.com/awareness-day.html?fbclid=IwAR1CwT_iX8CrYXHYlYgT09h8eCkNP77gKuItwCtMyyHBb72k2BRj5cpRPjg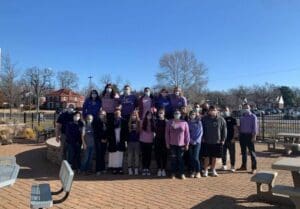 Student Resource Center at Cox College
Have you visited the Student Resource Center (SRC) yet? It's a welcoming place for students to hangout or study! You can find the SRC on the second floor of Cox College.
The SRC page on our website has tips on time management, studying, managing your money and more! We want to help you succeed in the classroom and in life. Check it out at the link below!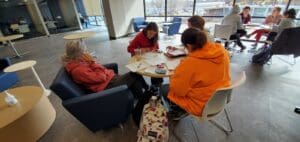 New Springfield Flag
The City of Springfield is represented by a brand new flag and it now flies at Cox College!
According to sgfflag.org, the flag's design is symbolic of several things that make Springfield unique. The white stripe represents the Ozark Plateau and Route 66; the crown pays homage to the moniker "Queen City of the Ozarks"; and the 3 stars represent innovative spirit, connection with nature, and Ozarks culture.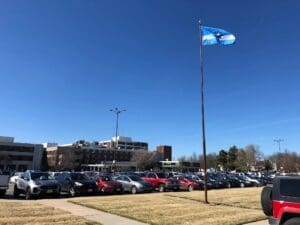 Important hotline numbers to note
In a crisis or feeling distressed? There is free and confidential support available to help you. Representatives are ready to help with resources to address your situation with the hotline numbers listed below.
National Suicide Prevention Hotline 1-800-273-8255
Domestic Violence Hotline 1-800-799-7233
Crisis Text Line 741741
Crisis Hotline for Southwest Missouri 1-800-494-7355
24-hour Burrell Behavioral Crisis Center 417-893-7735
Cox North Security 417-269-3715
Cox South Security 417-269-6120
How to submit news for future editions of The Chronicle
If you would like to submit Cox College related news to be considered for the next edition of The Chronicle, please send an email to Kyle.DeVries@coxcollege.edu.