Cox College Chronicle | February 2023
BSN Fast Track program begins
Our inaugural class of BSN Fast Track students have officially begun their program! The three honorary students are Morgan Burdett, Caleb Wiseman, and Zoe Bergant.
Cox College's BSN Fast Track program allows students to earn their Bachelor's of Science in Nursing degree in as quickly as three years, and no prior bachelor's degree is required!
Previous medical experience is not a requirement for this program, but all three students came from health care backgrounds and were ready to take the next step in their careers. Morgan and Zoe were emergency room technicians and Caleb was an EMT. Soon enough, they will be nurses!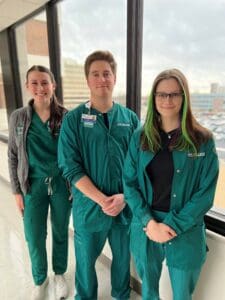 St. Louis Cardinals Ticket Raffle
Baseball season is just around the corner, so we are raffling off two tickets for the St. Louis Cardinals Opening Day game against the Toronto Blue Jays on March 30! This pair of tickets is valued at $722.
If you would like to purchase raffle tickets, they are $10 for one and $25 for three with 100% of the proceeds benefitting Cox College's student emergency fund! The last day to purchase raffle tickets is March 16.
Thank you for supporting our students! Secure your raffle tickets on CoxHealth Foundation's website here.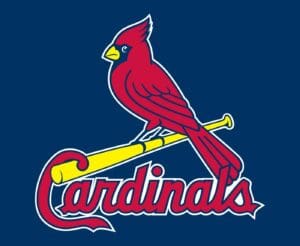 Nuclear Medicine Program
Cox College recently launched a Nuclear Medicine program! This is a 12-month, fully online program and anyone with an associate's degree in any field can apply! This track is a great option for anyone who is interested in a career in diagnostic imaging.
The benefits of our program include:
– No waiting list
– Students can request clinical sites based on their location
– Fully online courses that can be completed in 12 months
– Pre-approved clinical sites in Springfield and Branson
– Students can sit for the ARRT Nuclear Medicine board upon successful completion of the program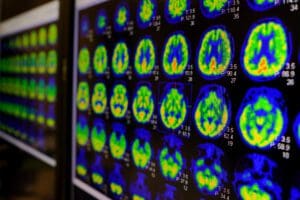 Faculty earns Ph.D
Congratulations to Dr. Dustin Cox for earning his Ph.D in Health Sciences! Dr. Cox is an Associate Professor in our Occupational Therapy Department. Awesome work!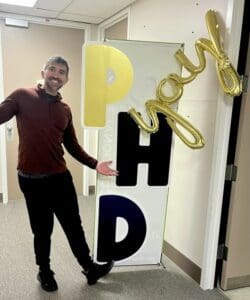 Nursing Simulation
As we approach the midpoint of the spring semester, the finish line grows near for many of our students. However, even though the end may be in sight, our students know they have to work hard every day to get there! This group of nursing students is graduating in May, and they completed a simulation recently in which their patient had a heart attack. Edna, a nurse from the med surge unit on 900 at Cox South, played the role of the patient! We appreciate our colleagues at CoxHealth who support our students daily.
Only a few short months and these students will be ready to be full-time nurses.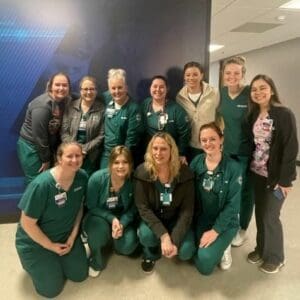 Important hotline numbers to note
In a crisis or feeling distressed? There is free and confidential support available to help you. Representatives are ready to help with resources to address your situation with the hotline numbers listed below.
National Suicide Prevention Hotline: 988
Domestic Violence Hotline: 1-800-799-7233
Crisis Text Line: 741741
Crisis Hotline for Southwest Missouri: 1-800-494-7355
24-hour Burrell Behavioral Crisis Center: 417-893-7735
Cox North Security: 417-269-3715
Cox South Security: 417-269-6120
How to submit news for future editions of The Chronicle
If you would like to submit Cox College related news to be considered for the next edition of The Chronicle, please send an email to Kyle.DeVries@coxcollege.edu.