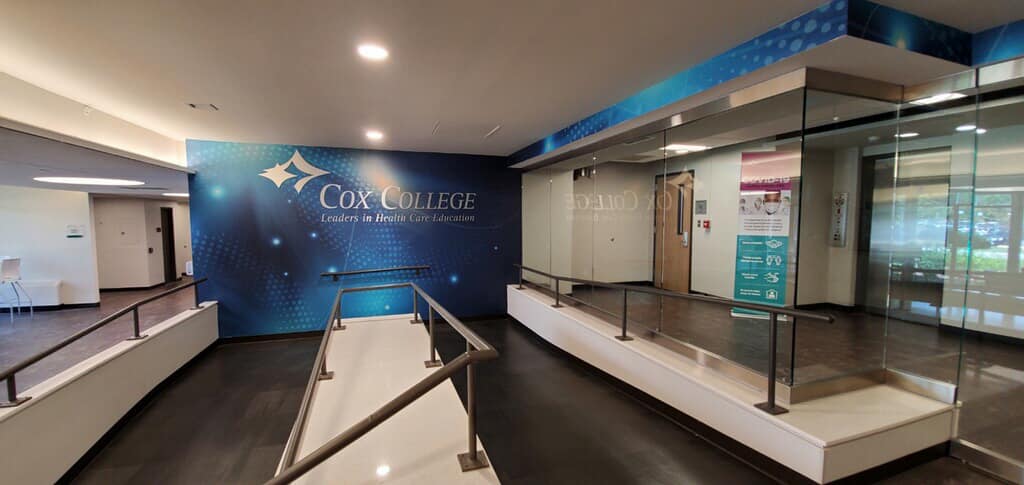 Cox College Chronicle | January 2021
A brand new semester is underway at Cox College and, while the campus is still not at capacity yet, it's starting to feel like we can see the light at the end of the tunnel. There is so much work left to do, but we are persevering together.
There is something special about seeing familiar faces of faculty and students in the hallways of Cox College again! Here are a few updates from around the college in January.
Primrose Perk to expand hours on Thursday nights
Primrose Perk (Cox North location only) will be staying open until 6:30pm on Thursday nights beginning January 28. Many of our evening students come straight from work and don't have a chance to eat. This change allows our students and faculty to get something to eat before class.
Sandwiches, salads, coffee, and other snacks will be available!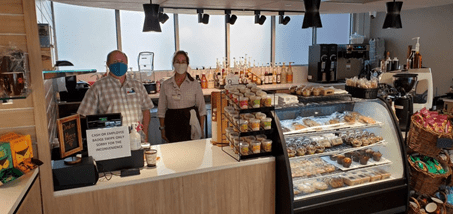 Take a Virtual Tour of Cox College
For the sake of social distancing and general convenience, we created an immersive virtual tour experience of Cox College. This video technology creates a 360 degree view of your surroundings as you make your way around the building at your own pace.
This tool is great for prospective students to take in the facilities, or for alumni who haven't had a chance to see our building after the renovation! We recommend checking it out at the link below.
https://coxcollege.edu/school-tour/?fbclid=IwAR0lrZmZcrLNdMKHrqQ6CS69zRNFu4r9xUo1U0Ug3FXQ-DcdtzdzZd1zuhw
MSOT Student-led podcast
A few of our very own MSOT students host a podcast called Functional Fun! Episodes are published periodically, and some common topics include interviews with alumni, experiences in the Cox College MSOT program, and fieldwork and career testimonials!
We have so many bright students at Cox College, and we love nothing more than to see their creative talents on display. Check out Functional Fun on Spotify!
New faculty update
Please join us in welcoming a new team member, Amy Anderson! Amy will be the Satellite Campus Coordinator for our new Monett campus. She formerly worked on the CoxHealth medical-surgical unit, Pediatrics/PICU, and graduated from Cox College with her ASN, BSN, and most recently her MSN. Amy, we're happy to have you at Cox College!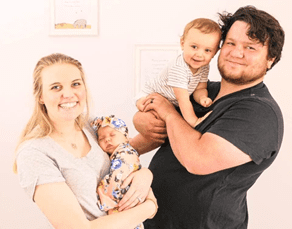 Update on COVID-19 Vaccines
All Cox College students and employees are eligible to receive the COVID-19 vaccine through CoxHealth. If you need to sign up for the first dose, complete the survey below to be added to a waitlist.
https://survey.alchemer.com/s3/6148680/Vaccination-Employee-Waiting-List?fbclid=IwAR0gyGhTcMgDBO3UkkTMyXl-bXwgmjtOQuxTbe9wUHkm6lbHct-4MvdXuG4
Cox College in the news
We started a night & weekend program for ASN students in Monett this semester. We're so excited to begin building relationships in that community so we can deliver talented, educated health care professionals directly into the workforce! The program is located at Scott Regional Technology Center; a great facility and it fits our program's needs perfectly.
KY3's story about our Monett campus can be viewed at the link below.
https://www.ky3.com/2021/01/22/nursing-program-now-open-in-monett/?fbclid=IwAR2wy4GItzkcPf3FuEJVgJoAT5VOz7qTWKmMtKvEHSyCONuRDkMJ3-HPmko
Important hotline numbers to note
In a crisis or feeling distressed? There is free and confidential support available to help you. Representatives are ready to help with resources to address your situation with the hotline numbers listed below.
National Suicide Prevention Hotline 1-800-273-8255
Domestic Violence Hotline 1-800-799-7233
Crisis Text Line 741741
Crisis Hotline for Southwest Missouri 1-800-494-7355
24-hour Burrell Behavioral Crisis Center 417-893-7735
Cox North Security 417-269-3715
Cox South Security 417-269-6120
How to submit news for future editions of The Chronicle
If you would like to submit Cox College related news to be considered for the next edition of The Chronicle, please send an email to Kyle.DeVries@coxcollege.edu.