Cox College Chronicle | March 2023
OTD program to launch in May 2023
We recently announced the first doctorate program in our 116-year history will begin at Cox College this May. The Occupational Therapy Doctorate (OTD) program is a nine-semester, hybrid program that will feature hands-on, skill-based practice, and online coursework. Included in the program are 24 weeks of level 2 fieldwork with direct supervision from an occupational therapist. We are so excited to see how these students will shape the future of health care.
We are taking applications for our inaugural class now! Learn more here.
Check out KY3's story on our new OTD program here.
Faculty member earns EdD
Dr. Stacy Bohn, BSN Chair at Cox College, recently completed her Doctor of Education degree (EdD) at Grand Canyon University! Well done, Dr. Bohn!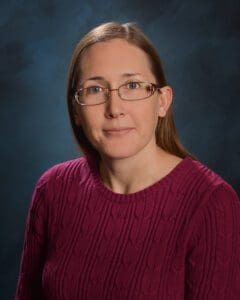 Scholarship application deadline
There is nothing we love more than helping our students afford their education, and scholarships are one of the primary ways we can assist. Last year, Cox College awarded over $365,000 to our students!
The scholarship application deadline is April 15. View our available scholarships and submit your application here!
Commencement and Pinning Ceremony
We can't believe it's already time to start talking about these end-of-semester activities, but May will be here before you know it!
Pinning Ceremony will take place at Evangel University's Spence Chapel on May 11 at 6:30pm. Students need to arrive at 5:45 for check-in.
Commencement will be held at Drury University's O'Reilly Family Event Center on May 12 at 10 am.
Family and friends are welcome and encouraged to attend either of these awesome events! We truly love celebrating with our students during this time of year as they make the transition from student to health care professional.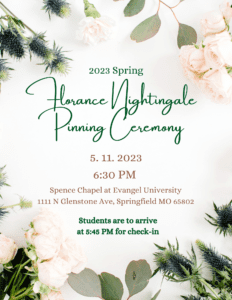 St. Louis Cardinals raffle ticket winner
Thank you to everyone who participated in our St. Louis Cardinals ticket raffle; we raised $1,700 for our student emergency fund!
Congratulations to the winner of the St. Louis Cardinals tickets… Christy Joy! We hope you enjoyed the game.
Food Trucks at Cox College
Food trucks have returned to Cox College! Every Wednesday through May 3, a food truck will be here ready to serve at 11am.
Important hotline numbers to note
In a crisis or feeling distressed? There is free and confidential support available to help you. Representatives are ready to help with resources to address your situation with the hotline numbers listed below.
National Suicide Prevention Hotline: 988
Domestic Violence Hotline: 1-800-799-7233
Crisis Text Line: 741741
Crisis Hotline for Southwest Missouri: 1-800-494-7355
24-hour Burrell Behavioral Crisis Center: 417-893-7735
Cox North Security: 417-269-3715
Cox South Security: 417-269-6120
How to submit news for future editions of The Chronicle
If you would like to submit Cox College related news to be considered for the next edition of The Chronicle, please send an email to Kyle.DeVries@coxcollege.edu.