Cox College Chronicle | November 2022
We hope you enjoyed some time away from work and classes for Thanksgiving. This season of the year reminds us how thankful we are for all of our students, staff, and faculty and the unique impact each has at Cox College.
As we wind down the semester, we are looking forward to a month of celebration! Here's what happened in the month of November.
Scholarship funding from Skaggs Foundation
Cox College is excited to assist four exemplary nursing students with full-year scholarships! The Skaggs Legacy Endowment provided us with $66,583 in funding for this special opportunity. Thanks to the CoxHealth Foundation President, Lisa Alexander (pictured below), for the fantastic work she does in connecting with our community partners. Additionally, thanks to the Skaggs Foundation for their generosity and commitment to strengthening the health care field in our area!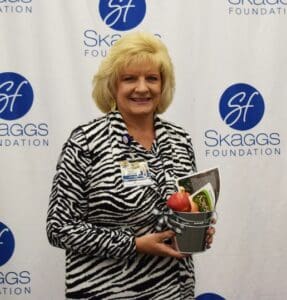 Veterans Day
A few weeks ago we celebrated Veterans Day and all of the Americans who have served in the military. Many of our students are veterans, including Rebecca Hutchins, who is a student in cohort 8 of our MSOT program and a U.S. Army veteran!
Words cannot articulate our appreciation and respect for those who have served our country. Thank you for your selflessness and sacrifice.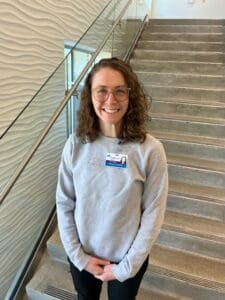 Nightingale Ceremony
One of our favorite events of the year, the Nightingale Ceremony, is only a couple of weeks away! The ceremony is Thursday, December 15 at 6:30pm and will be held in Spence Chapel at Evangel University.
We look forward to seeing you there.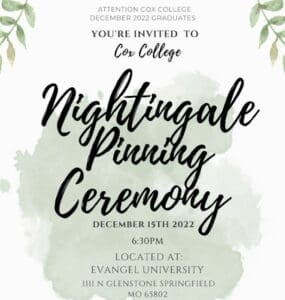 Burge graduate retires from CoxHealth
Bev Eli officially retired from her position as Administrative Director of Nursing at Cox Monett. She dedicated over 40 years of service to CoxHealth in a multitude of ways after graduating from Burge School of Nursing in 1979.
We are so grateful for Bev's incredible commitment to excellent patient care and her selfless desire to help others! We wish her the best in the next chapter of life that is yet to be written.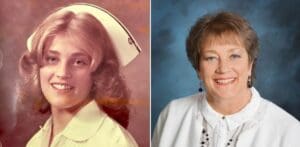 Student Appreciation Day
We had a blast handing out cupcakes from The Urban Cup for Student Appreciation Day! If you missed out, don't worry! We will have more opportunities for free food in the future.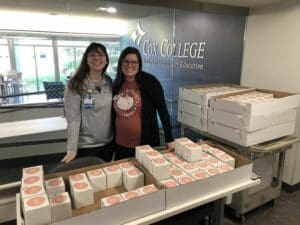 Important hotline numbers to note
In a crisis or feeling distressed? There is free and confidential support available to help you. Representatives are ready to help with resources to address your situation with the hotline numbers listed below.
National Suicide Prevention Hotline: 988
Domestic Violence Hotline: 1-800-799-7233
Crisis Text Line: 741741
Crisis Hotline for Southwest Missouri: 1-800-494-7355
24-hour Burrell Behavioral Crisis Center: 417-893-7735
Cox North Security: 417-269-3715
Cox South Security: 417-269-6120
How to submit news for future editions of The Chronicle
If you would like to submit Cox College related news to be considered for the next edition of The Chronicle, please send an email to Kyle.DeVries@coxcollege.edu.