Cox College Chronicle | September 2021
Donation from Dr. Anne Brett
Cox College recently received a very generous donation of $50,000 from its former President, Dr. Anne Brett. These funds are earmarked for faculty innovation to ultimately improve the learning experience for our educators and students.
When Dr. Brett took over the role of President at Cox College in 2007, enrollment was 462 students. By the spring of 2012, enrollment was up to 839 students. Not only did enrollment grow, but employee turnover decreased by a huge margin. She led the college with the implementation of new programs, including a bachelor's in diagnostic imaging, a master's in nursing, and an associate's in radiography.
We are thankful for Dr. Brett's leadership that played a significant role in transforming our institution in the past, and for continuing to make a difference in the lives of our current students and employees!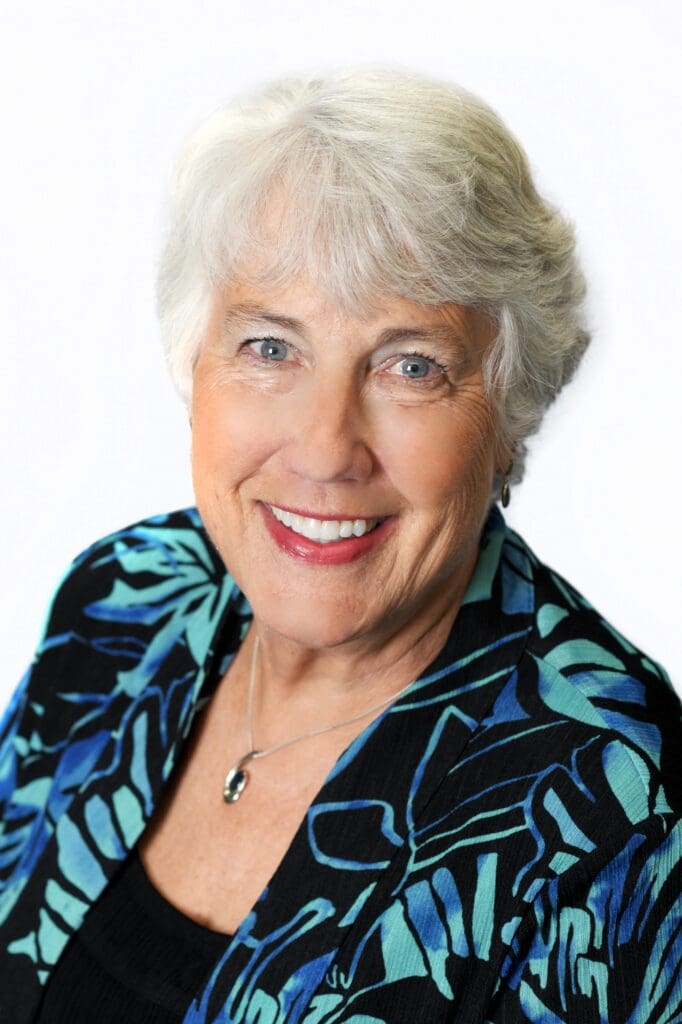 Flu Shot Clinics
It's that time of the year again! We will be having two flu shot clinics this fall. They will be taking place in the Fountain Plaza Room at Cox North on October 7 from 4pm-8pm and October 8 from noon-4pm. These clinics are for CoxHealth employees and Cox College students only.
Everyone must sign up for a time slot this year! You can register for your flu shot here: Employee Vaccine Schedule (office365.com)
Appreciation for our staff members
September laid claim to several appreciation days including National Health care Environmental Services week, IT Professionals Day, and Health care Simulation Week. We appreciate what these individuals do year-round, but they deserve to be recognized publicly for their contributions!
Thanks to Kathy and Jeff (EVS); Mike, Bing, Josh, and Heather (IT & Canvas); Brandi, Christina, Nathan, and Tina (Simulation).
Alumni in the field
Congratulations to Cox Medical Group's newest provider, Brittany Bain, FNP-BC. Brittany is a Cox College BSN alumna and has joined the Colorectal Surgery Department at Ferrell-Duncan!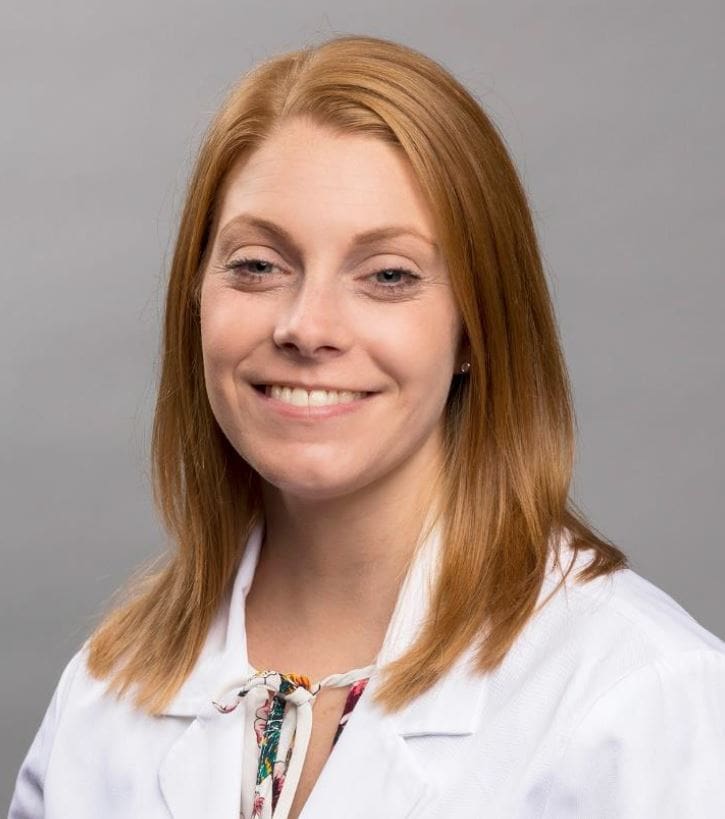 Vaccine lottery scholarship winners for September
This month, we randomly selected the first four recipients of the vaccine lottery scholarship! These four students will receive $1,000 to go towards their tuition. The winners for September were Hailey Davidson, Ashlynn Mullere, Julia Wear, and Laura Zeigler! Congrats, ladies!
We will be drawing more names in October and November, so stay tuned for that.
Cox College team members helping at Cox South
It's well documented that we're in a pandemic that continues to linger, many organizations are having a difficult time staffing, and our colleagues in health care are exhausted. Several Cox College faculty members have dedicated their own time to help other CoxHealth departments who need support.
One of those helpers is Cox College's VP of Student Nursing, Dr. Amy Townsend. Amy is back at the bedside as a Support RN, a new position recently launched by CoxHealth. She is currently assisting floor nurses in managing the care of patients.
Thank you, Dr. Townsend, for demonstrating initiative and leadership in a time of need. We appreciate you and all of the others who have stepped up to help others.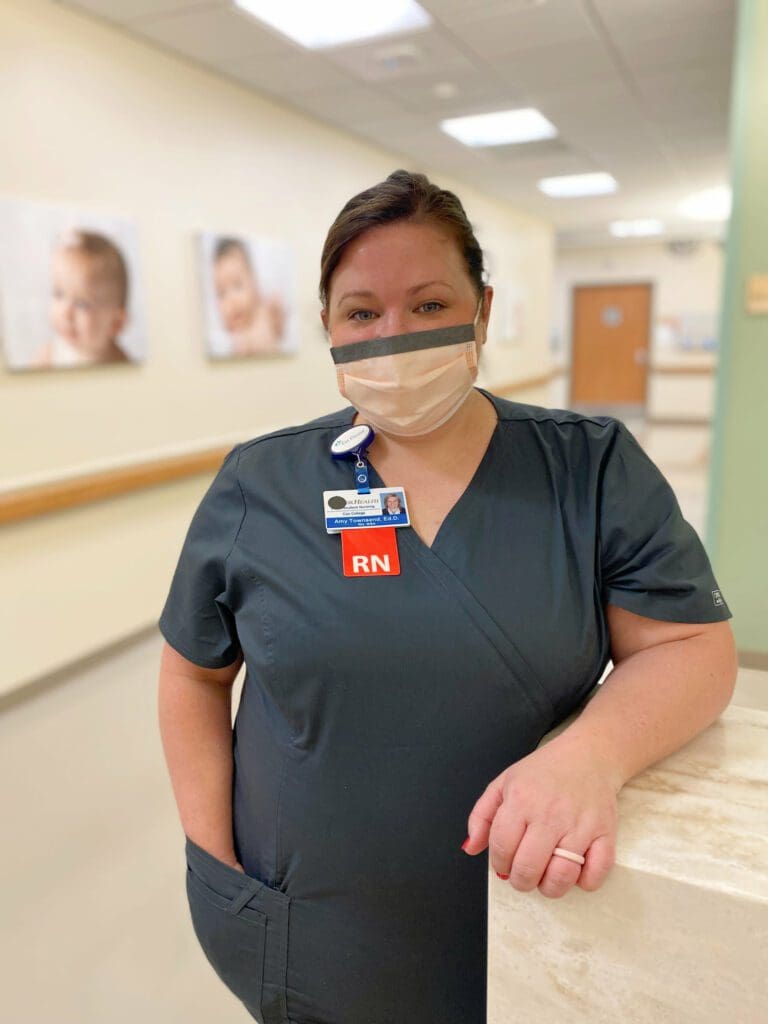 Resume Writing Workshops
Writing a resume is important but can be an overwhelming task sometimes. It's perfectly acceptable to ask for help when it comes to making sure your resume will stand out among the rest.
We will be offering two on-campus resume writing workshops October 19 and October 21. Both workshops begin at 12:15pm in room 4B.
Two online workshops will be offered as well on October 20 and October 27 at 7pm via Zoom. The links for those workshops can be found here: https://us06web.zoom.us/j/86958682599?pwd=bUdCdEZRY1RDOVg5a1dYSnVjT284Zz09
Meeting ID: 869 5868 2599 Passcode: 883683
SNA Fundraiser
Later this month, Cox College's Student Nursing Association is hosting a fundraiser at Chipotle on October 26 from 5pm-9pm! This applies to the Chipotle on East Saint Louis Street in Springfield only. See you there!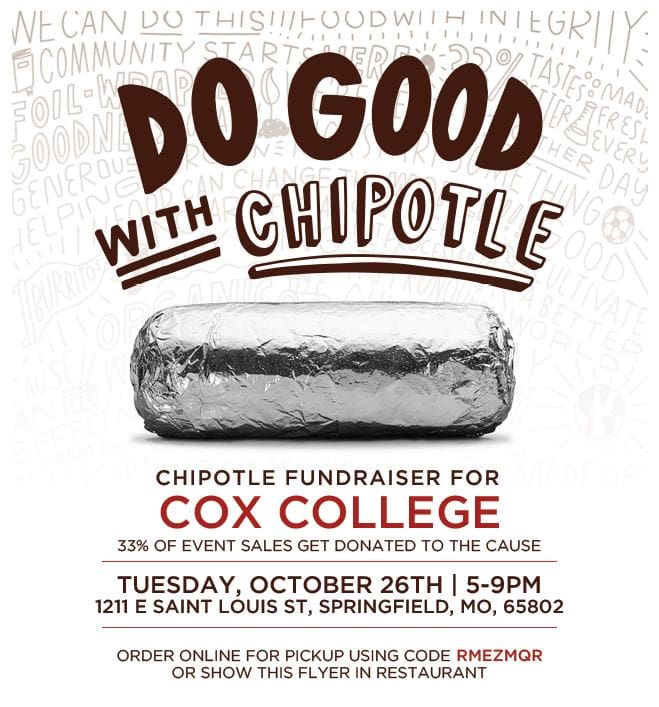 Important hotline numbers to note
In a crisis or feeling distressed? There is free and confidential support available to help you. Representatives are ready to help with resources to address your situation with the hotline numbers listed below.
National Suicide Prevention Hotline 1-800-273-8255
Domestic Violence Hotline 1-800-799-7233
Crisis Text Line 741741
Crisis Hotline for Southwest Missouri 1-800-494-7355
24-hour Burrell Behavioral Crisis Center 417-893-7735
Cox North Security 417-269-3715
Cox South Security 417-269-6120
How to submit news for future editions of The Chronicle
If you would like to submit Cox College related news to be considered for the next edition of The Chronicle, please send an email to Kyle.DeVries@coxcollege.edu.