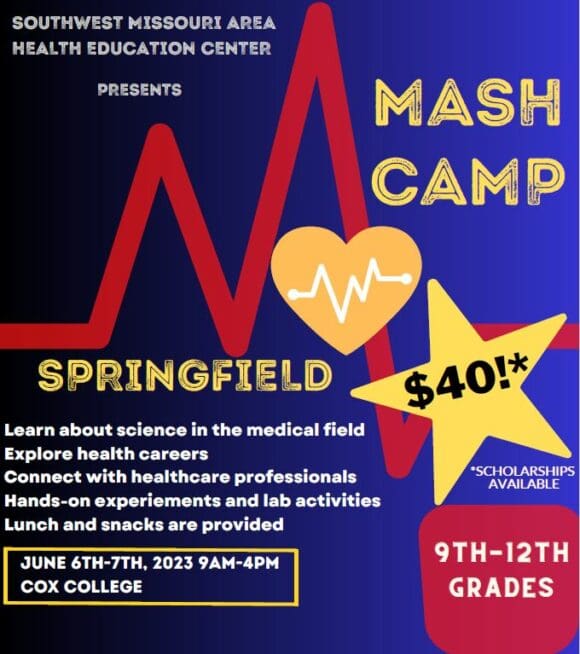 Cox College to host SW MO Health Education Mash Camp
Cox College is proud to be a hosting location for a Southwest Missouri Health Education Center Mash Camp! This event is for Springfield area high school students who are interested in learning more about health careers.
Students will participate in many hands-on activities, connect with real healthcare professionals, and learn about various medical and health related careers.
This event is June 6&7 from 9am-4pm. Lunch and snacks are provided.