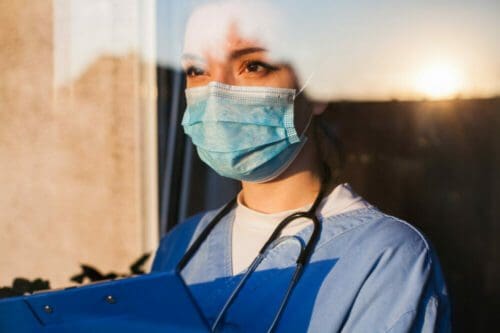 CoxHealth seeking temporary help with latest COVID-19 surge
As COVID-19 numbers rise in southwest Missouri, CoxHealth is seeking temporary assistance from Cox College students in various support positions.
According to a press release from CoxHealth, temporary opportunities are available at every level. The roles will offer the chance to get paid experience in health care while filling critical clinical and non-clinical support positions.
Temporary positions may include duties such as passing food trays, answering call lights, taking vital signs, ambulating patients, and more. Positions with various shifts and flexible scheduling are available at all of CoxHealth's hospital campuses in Springfield, Branson, Monett and Lamar.
CoxHealth's Senior Recruitment team will be on Cox College's campus Tuesday, January 18 to interview applicants from 9am-4pm in classroom 2A. If you have questions, please call or text Michelle Welch at (417)368-9490.
Cox College students can text "student" to 417-269-5627 or apply to these new temporary roles here: https://careers-coxhealth.hctsportals.com/jobs/1093808-health-care-student-support-role?q=20222536