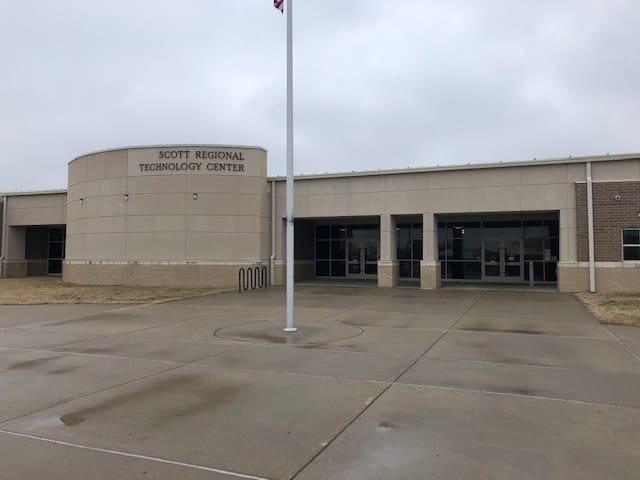 Cox College Chronicle | December 2020
Welcome to 2021. The challenges we had in 2020 are the same ones we have today, but 2021 is offering us the opportunity for a new beginning. There is hope for the future, and it begins with turning the page in our minds to a new chapter.
We hope you had a wonderful holiday season and a happy new year! Here are a few things of note from December, and a couple of things to look forward to.
New Monett Campus
We're excited to launch our new satellite campus in Monett, Missouri! ASN students will begin night & weekend courses at Scott Regional Technology Center this month.
It's no secret that health care facilities are looking for more nurses – even before there was a pandemic. CoxHealth is opening a brand-new hospital in Monett with a full-service emergency room and specialized care in numerous areas including rehabilitation and pediatrics. These newly-trained nurses can go right into the field and be of great assistance in their community.
The ultimate goal for this program is to eventually expand so that they can educate more students in a variety of health care degree programs. We are so appreciative of the leadership team at Scott Regional Technology Center, as well as the Cox College simulation team, for everything they have done to help make our new Monett campus a reality!
2020 Virtual Commencement Ceremony
Graduates from our 2020 spring and fall semesters were recognized in a way that has never been done at Cox College before. The virtual graduation ceremony was broadcast live on social media in celebration of our students and what they accomplished during an extraordinarily difficult time in history. We hope the graduates and their families & friends enjoyed the ceremony, and we wish them the best in their careers. We had a combined total of 331 graduates between our spring and fall semesters.
To view the virtual commencement ceremony, click here: https://www.youtube.com/watch?v=vNSav7AJnH8
Staff Update
Cox College has a new Registrar – Monica Lewin! She came to Cox College in 2017 as an Admissions Counselor, and is widely respected for the great job she has done here. She has already begun her new duties as the Registrar. Congratulations, Monica!
Tutoring services
Tutoring services are available to our students via online sessions. Students can receive assistance with nursing courses, pharmacology, or APA writing. Tutoring is an offering of our Student Resource Center, which also provides math & writing assistance, counseling, and other various programs to assist with academics or life in general!
Click here to schedule an online tutoring appointment: https://tutorbooking-coxcollege.youcanbook.me/
Student DAISY Award winners
Congratulations to the 2020 fall semester student DAISY Award winners, Sarah Bigelow and Michelle Hopper! Recipients of this award can be nominated by faculty members or by other students. Well done, ladies!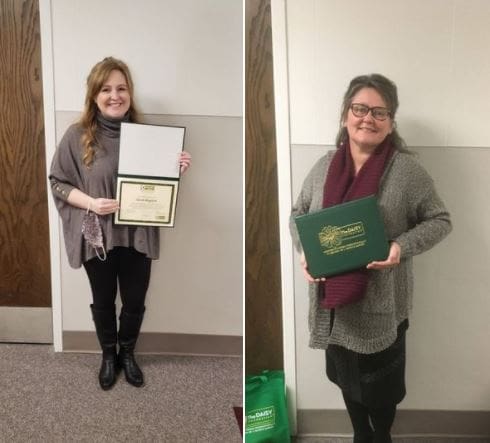 Important hotline numbers to note
In a crisis or feeling distressed? There is free and confidential support available to help you. Representatives are ready to help with resources to address your situation with the hotline numbers listed below.
National Suicide Prevention Hotline 1-800-273-8255
Domestic Violence Hotline 1-800-799-7233
Crisis Text Line 741741
Crisis Hotline for Southwest Missouri 1-800-494-7355
24-hour Burrell Behavioral Crisis Center 417-893-7735
Cox North Security 417-269-3715
Cox South Security 417-269-6120
How to submit news for future editions of The Chronicle If you would like to submit Cox College related news to be considered for the next edition of The Chronicle, please send an email to Kyle.DeVries@coxcollege.edu.